April 15th, 2017
SARAH PERRIN: 7:00pm-7:30pm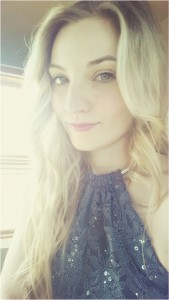 Sarah Perrin is proud to be from the small town of Prescott, Ontario. She has won several singing competitions within her community and was last year's winner of the Kingston Country Singing Showdown.
Sarah enjoys writing and is currently working on a children's novel. Whether it's through music or writing, Sarah has always enjoyed story telling and hopes to be on the country stages here and in Nashville.
---
RYAN ANDERSON: 7:45pm-8:15pm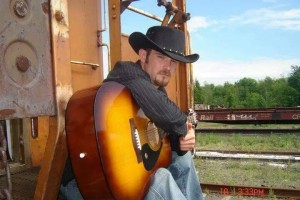 Growing up in Campbellford, Ontario, Ryan was destined to become a country music singer. At an early age, he was entertaining his family with recitals using the living room coffee table as a stage.
Later on, in his late teens Ryan began writing songs and teaching himself how to play guitar. His first song, Father's Love, was not only recorded but also received air time on the local radio station, CKOL.
His spark and drive to perform has grown stronger and he has developed his own style, fusing old country themes with a new country rock sound. The stages he plays on these days are larger than the coffee table and his fan base has expanded past the living room walls of his family home.
https://www.facebook.com/westernoutlaw/
https://www.facebook.com/pg/westernoutlaw/videos/?ref=page_internal
---
JOSHUA DAVID : 8:3pm0-9:00pm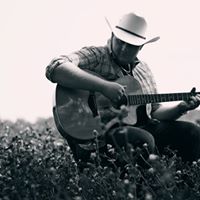 Joshua David is currently doing a lot of co-writing in Nashville.
His musical path has seen him grow, learn and experience a journey that has been mentored by incredible musicians such as Ray Lyell and John McKinley. He has been performing on stage since the tender age of 8, at times with Shawn Kellerman and more recently opening for Aaron Pritchett.
Growing up in Kitchener Waterloo, which is a Blues driven music scene, this style was Joshua's earliest influence. It was a natural transition for Joshua into Country music with his passion and ease to tell stories through his song writing. Joshua succeeded in placing within the top 8 world finalist at Nashville's American Country Star Competition at the age of 17. It's Joshua's dream to perform and share his music with people all around the world.
https://www.youtube.com/watch?v=t1kIL-XArCo
https://www.sonicbids.com/band/josh-david-band/audio/
---
SAM WILSON : 9:15-9:45pm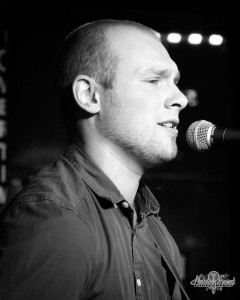 Sam Wilson is a singer songwriter from Godfrey Ontario. Sam has always had a passion for music; he grew up writing songs and playing guitar in his garage but never took it seriously until receiving recognition from local performs.
Within the past year Sam has been very active in getting his music out to the world; he released his first album titled House in the summer of 2016 and has been performing at multiple locations around Kingston Ontario.
When asked who inspires his music Sam's responds that he relates to the stylings of many but believes his songs come mostly from what he has experienced in his life.
https://www.youtube.com/watch?v=vxo_P7_JfHA
https://www.youtube.com/watch?v=L7uM8LN0X6Y
https://www.youtube.com/watch?v=W3wEPBHiaJg&t=6s
https://www.youtube.com/watch?v=74sYKJPKp78&t=9s
---
STEVIE JEWEL : 10:15-10:30pm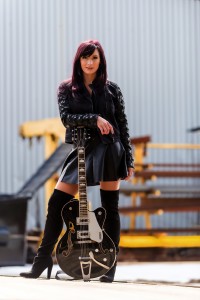 Ontario born Stevie Jewel is Katy Perry meets Country with a twist of Southern Rock. multi award winning and Grammy nominated before she turned 20, Stevie has performed at The White House, Canadian Country Music Awards, and all over the U.S. to great acclaim.
A graduate of The Royal Conservatory in Canada, Las Vegas Academy for the Performing Arts and the Atlanta Music Academy, Stevie's powerful storytelling and stunning vocal presence highlight her unique artistic identity which connects her to her audience across the globe.
Stevie's singles "MEMORY LANE", "OFF THE MARKET", and "BAD HABIT" scored extensive airplay on CBC Radio in the fall of 2015 and throughout 2016.
Currently based in Nashville, Stevie is finishing her last year at Belmont University while working on a new collection of songs and releasing a new single, Earthquake, this spring.
https://www.youtube.com/channel/UCdCJXGZgaOvlyxBpMTqlOkA
---
---
April 8th, 2017
MERCEDES STAPLEY: 7:00pm-7:30pm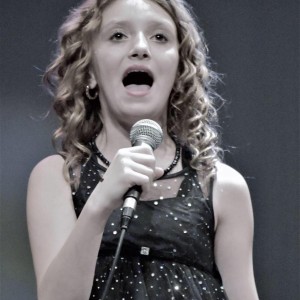 Last year the Fort Mc Murray fire destroyed Mercedes family home and they were forced to flee the inferno, packing up whatever possessions they could quickly load up in their vehicle. Mercedes wrote a song, Let Home Go, describing her feelings about losing her friends and home while her family struggled to resettle in Ontario. It quickly became a viral hit on YouTube.
Since then 11 year old Mercedes has been working hard at pursuing her dream of being a singer by attending as many shows and events as she can and writing more originals.
Since arriving in Ontario last summer, Mercedes has performed at the Kingston Country Fall Festival where she received the Mike Pindur Memorial Award of Merit (Avril Lavigne won this award a long time ago) the Battersea Pumpkin Festival, and at a Kingston Voyageurs Hockey game where she sang the National Anthem.
She has been recognized as a hero of the Wildfires by Alberta Premier Rachel Notley and recently made the semi finals of Hidden Talent Canada
Mercedes believes that practice makes perfect and she's reaching for the stars.
https://www.youtube.com/watch?v=EUI-Mn2pxks
https://www.youtube.com/watch?v=w256iI4QYNE
---
JESSICA WEDDEN: 7:45pm-8:15pm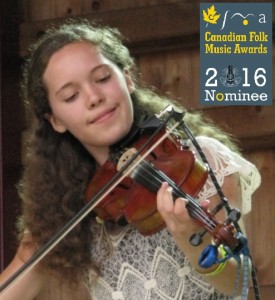 Jessica Wedden is an impressive 14 year old fiddler, step dancer and trick fiddler, passionately playing for just five years, consistently improving and never ceasing to amaze all of her audiences.
Jessica was ecstatic when she was nominated by the 2016 Canadian Folk Music Awards, interviewed live on Kingston's CKWS-TV, and when profiled in Halifax's Celtic Life Magazine. Jessica was the special guest of J.P. Cormier, the Larry Mercey Trio, performed at Ottawa's CityFolk Music Festival and many others.
With her extreme dedication, no doubt she will thrive as a professional performer, composer and fiddle teacher. Fiddling is her passion!
http://www.jessicawedden.ca/
---
RYAN CREELMAN: 8:30pm-9:00pm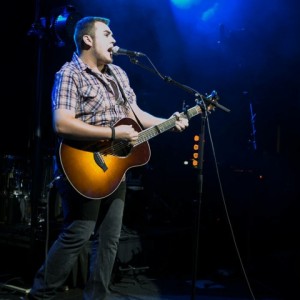 Ryan Creelman is a Country Artist and a Songwriter living in London Ontario. Known for his high energy level and charisma on stage Creelman is also recognized for his song writing abilities, producing powerful verses followed by large, catchy, and crowd pleasing hooks that keep the fans coming back for more. Ryan Creelman has played with the likes of Canadian country music stars Tim Hicks, Dean Brody and Tebey among many others. Creelman leaves it all on the stage night after night and is not an artist that you will want to miss.
https://soundcloud.com/ryancreelman
https://www.facebook.com/ryancreelmanmusic/
---
AMBRE FOLEY: 9:15pm-9:45pm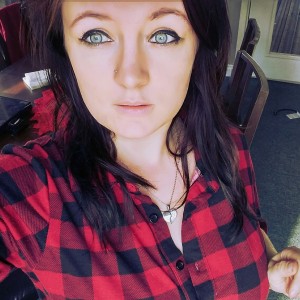 Country music has always been a dream of mine. I love the story it tells to the listeners, singing is my passion. I love the feeling I get coming off the stage and knowing I connected with so many people. It makes me happy walking into a room and having people happy to see me and ready to listen to my voice and tell me how I need to go places
---
HIGHWAY 28: 10:00pm-10:30pm
With a jaw dropping timeless voice that will stop you in your tracks, Jade Daniel Eagleson fronts a new band backed with the steady rhythm of Daryl Scott and soaring style of Kyle Renton called Highway 28 possessing a sound that encompasses the heart and soul of country music.
---
BARBARA LYNN DORAN: 10:45pm-11:15pm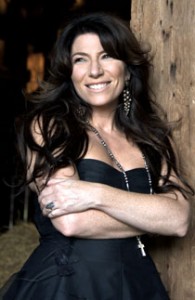 Over her career, Barbara Doran has made many trips to Nashville to write and record. She was nominated in first round ballot at the inaugural 2012 CMAO awards in four categories, qualified as a semi-finalist in the International Songwriting Competition two years in a row, a finalist in the Great American Songwriting Competition and landed a spot on the Nashville Songwriter's Association 'Ones To Watch' list many times. She has released three CD's to date and the latest was released in Dec 2016, a nine song CD completely written by her and has been garnering amazing reviews.
https://www.youtube.com/watch?v=uqKvDxf368Y
http://www.barbaralynndoran.ca/
https://www.facebook.com/Barbara-Lynn-Doran-185605515812/
---
---
April 1st, 2017
LIZEH BASCIANO: 7:00pm-7:30pm
My name is Elizabeth but all my friends call me Lizzy, since I'm Canadian I have changed it to Lizeh, because I'm Canadian eh.
I am a 16-year-old singer/songwriter/performer. I play guitar, bass, piano and more recently the ukulele. I have been surrounded by music my whole life that has led to my passion for music. Music has helped me get through tough times and let me use my talents to help fundraise for charitable causes.
Currently, I have been writing and recording with Barry Haggarty and working on a Country album to be released sometime in the near future.
www.youtube.com/watch?v=RbJatAldZUw
www.youtube.com/watch?v=LU3F4pF-HV4
www.youtube.com/watch?v=P3O42HDNYVg
---
PATRICK JAMES CLARK: 7:45pm-8:15pm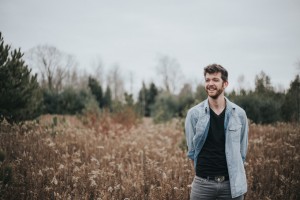 Up and coming singer-songwriter Patrick James Clark moved to London ON in 2013 following the release of his Nashville produced E.P. "Letters to Beatrice". Since then he has been playing professionally throughout all of Southern Ontario promoting his music. His album's title track "Letters to Beatrice 1942" finished in the top 6% of CBC's "Searchlight" competition. His latest single "Dashboard Drummer" released in 2015 has received internet, college, and mainstream radio play. Drawing inspiration from a wide variety of country and pop artists, his show is sure to have something for everyone to enjoy.
https://www.facebook.com/patrickjamesclark/
---
CORBY LEIGH KEMP: 8:30pm-9:00pm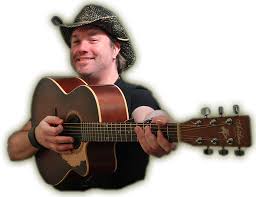 Corby Leigh has enjoyed a successful career with Way Cool Jr. (later Sister Kaos) and found local radio success with the release of their debut C.D in 1994.
He has also had further successes as the lead singer of various acclaimed
show bands and tribute acts.
A talented singer, musician and prolific songwriter, country music gives Corby the platform to express himself in song and in his own words. His roots rock sound combined with new country is guaranteed to breathe more life into what is already a thriving New Country scene.
https://www.reverbnation.com/corbyleighkemp
https://www.youtube.com/user/corbyleighkemp
---
JASON MAXWELL: 9:15-9:45pm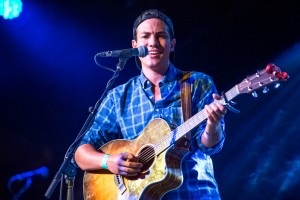 Jason Maxwell is a country singer-songwriter and recording artist from Thornhill, Ontario. His passion for singing was apparent at a very young age, singing around the house for family and friends. Jason picked up a guitar at 12 years old and his musical aspirations have since flourished into a career as a full-time artist.
Jason is currently working on his debut EP with his first single set to hit Canadian Country Radio in early 2017. Jason's path into the Canadian Country Music scene has been slightlyunconventional, beginning by simply posting a few videos of his musical pedigree on social media. After a few months of showcasing his vocal & guitar-playing skills online, Jason was recruited to perform with a local country group.
His online following continues to grow on social media, particularly on instagram as he has amassed 11,000 followers in just over one year.
The summer of 2016 was a groundbreaking touring season for Jason, highlighted by a performance as the opening act for a sold-out Chad Brownlee concert.
Jason's style blends classic rock vibes and even some hints of hip-hop with traditional country instrumentation.
https://www.youtube.com/watch?v=snCgt7-2Ib0
Instagram: @jmaxwellmusic
Facebook: JMaxwellMusic
SoundCloud: JMaxwellMusic
---
KIRK BATES: 10:00-10:30pm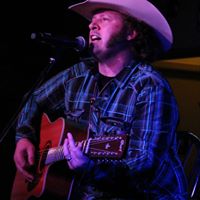 Kirk Bates, calls "North of 7" his home. He's a 'late start' live performer and still considers himself an 'up and comer' among his peers.
Kirk gives credit to his dad, Stephen Bates for inspiring the passion he has for music.
He is a transport truck driver by trade with over 2 million career miles driven. Already playing guitar and bass, Kirk has broadened his horizons and has started to learn to play keyboard, mandolin and bagpipes (with fiddle and 5-string banjo in his sights).
Kirk primarily performs as a solo act at local restaurants, venues as well as public and private functions. He is a 'for hire' musician and always up for a compatible collaboration.
Last year Kirk was a finalist in The Next Country Music Star Talents Search, opened for the Cameo Blues Band at Havelock's RPM Festival, and recently opened for the Good Brothers on Valentines Day at The Ranch Resort.
Kirk's driving to performances may soon surpass his day job mileage. He's booked as a performer in jamborees across Ontario this summer.
https://www.facebook.com/kirk.bates/
https://www.youtube.com/user/TheKirkBates
---
TAMI J WILDE: 10:45-11:15pm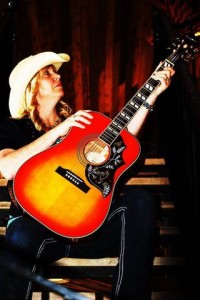 Tami J Wilde and The Binders is led by the talented Tami J Wilde who is a songwriter, singer, videographer, photographer, producer, rhythm guitar player, front person, booking agent and promoter.
She's a busy gal living in the Kawarthas, on a musical mission that has seen her nominated for 3 CMAOS and other honours.
She has played at Plowing Matches, Festivals, Fairs, Jamborees, Ribfests, Bars, Private Events, Pubs and Songwriting Venues.
Tami J has many videos on YouTube, 2 albums under her belt, and is currently spending time in the recording studio with many more songs on the rise and in the works.
Her music is known worldwide through Reverbnation, FaceBook, Nashville and Canada. Her fan base even extends to the U.K. where her songs have played on the radio.
She is driven and can always be relied on to put on a "kickin' show."
http://artistecard.com/tamijwilde
---
---
March 25th, 2017
COUNTRY SPICE: 7:00pm-7:30pm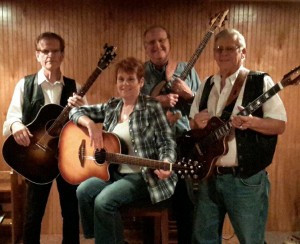 Country Spice was formed last December 2016 when a series of events connected these musicians to each other. Al and Les has just left a band when they met up with Mike, one of Al's childhood friends. It was fitting that they become a trio, especially since Al and Mike had played together many years ago. Good fortune struck when they met Jeannette at an open mic and persuaded her to become their lead singer.
Maybe lightning doesn't twice, but luck does for this group. The missing player, their drummer Wayne, was discovered when the quartet was playing at an open mic at the Uxbridge Legion.
Together they have been playing for a short three months, and their first booking was last month at the Lindsay Legion.
Country Spice has at least 110 years of musical experience behind their performance. They are quickly discovering their own sound merging their talent on guitar, mandolin, banjo, saxophone and drums to deliver crowd pleasing originals and covers in a country classic/ bluegrass style.
https://www.youtube.com/watch?v=LhDWche2E9o
https://www.youtube.com/watch?v=6UT93H-qKRc
---
JOHN ANDERSON: 7:45pm-8:15pm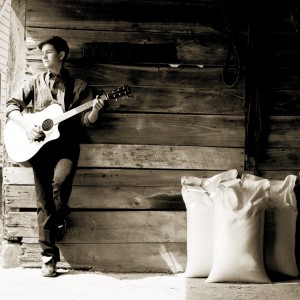 15 year old John was born and raised in Barrie, Ontario where he attends high school. John has been playing guitar and singing live in venues for over a year and half now. He loves performing and learning new songs.
John loves country but plays a wide range of music to fit all tastes for his audiences. In 2016 he placed 2nd in Kicks FM Nashville North competition, was a Top 10 Magna Hoedown finalist in 2016 and in December 2016 John won the Wasaga Beach Youth Idol title.
---
THE NEXT GENERATION SEABOYER BAND: 8:30pm-9:00pm
Just over twenty years ago, Shannon, a young waitress in a popular Belleville, Ontario restaurant, met a young man by the name of Ken Seaboyer. This fellow ate a lot of pizzas, drank a lot of coffee and asked a lot of questions. When she found out that he not only liked Country Music, but also played and sang, his fate was sealed!
For their first date, Ken invited Shannon to the Havelock Country Jamboree to hear him play as part of a family band called "The Gerry Seaboyer Band," founded and led by a very talented fiddle player, the late Gerry Seaboyer.
Times and seasons have changed, music has shifted into the background of family life and other interests, but it has always remained in their hearts. Their two children, Kenneth, and Ashley showed early on that they were budding musicians and vocalists. The time had come for Ken and Shannon to move these talents from "around the woodstove" and onto the stage to follow their grandfather's footsteps.
Cousins Kevin Hornsby from Gerry's original band and Luke Benjamin round out the band. It is indeed The Next Generation Seaboyer Band.
http://seaboyerband.wixsite.com/seaboyerband
https://www.facebook.com/Next-Generation-Seaboyer-Band-52384205781125
---
ROB DONALDSON: 9:15pm-9:45pm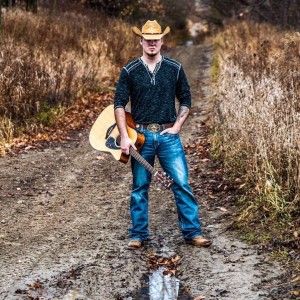 22 year old Rob Donaldson is a country singer/songwriter from Stirling, Ontario. Stripped down and turned up, he delivers a solid solo performance, just him with his guitar.
Rob's passion for music began when he received his first guitar as a Christmas present when he was 11years. He quickly discovered that not only did he love playing, but that he also enjoyed songwriting.
Rob dreams one day of hearing major country artists performing his original songs.
Meanwhile he keeps quite busy entertaining fans at various venues in and around Northumberland County, including Stirling's annual Front Porch Shenanigans, Canada Day celebrations and at local pubs and bars. Recently, Rob was featured as the spotlight artist on the Franny and Beebz Internet Show.
https://www.facebook.com/robdonaldsoncountry/
---
GREG WILLIAMS: 10:00-10:30pm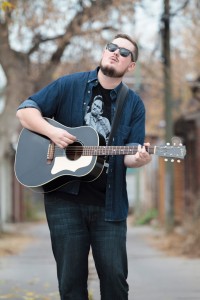 Greg Williams was born and raised in Dorchester, a two-stoplight town on the outskirts of London, Ontario. He began his musical journey at age 7 by picking up the fiddle, and the rest as they say, is history.
Now 17 years later, he is based in Toronto, and is "bringing the sticks to the six," and you can catch him around the big smoke performing regularly.
Williams and his band have had the opportunity to perform all over the country from weddings to rural fairs to arenas to the biggest festivals in the country, and have been honored to perform on such stages as Tootsies Orchid Lounge in Nashville, Peterborough MusicFest, Boots & Hearts and many more.
He's unapologetically country, and leaves everything he has on the stage each and every night, you do not want to miss the chance to catch this show.
https://www.facebook.com/GregWilliamsMusic/
http://gregwilliamsmusic.weebly.com/
https://www.youtube.com/channel/UCjKLjxkbFpuXKjsV2E2jE0
---
CAMERON CRIEGERN: 10:45-11:15pm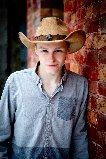 Some of you may have seen 19 year old Cameron von Criegern playing locally at Dr. J's, Mc Thirsty's or here at The Ranch Resort. He was a finalist at Peterborough's 2016 Snofest Idol and was a finalist in the all ages Magna Hoedown Showdown in 2015.
He has been busy in the past year performing at Norwood Country Jamboree, at the Aurora Ribfest and at the Magna Hoedown Showdown where he captured the attention of Beverly Mahood. She then invited Cameron to play on stage with her at The Niagara Wine Festival.
Cameron prefers to play New Country and is hoping to make music his lifelong career.
https://www.facebook.com/cameronzmusic/videos/584460655073588/
---
---
March 18th, 2017
Dave Bush: 7:30pm-8:00pm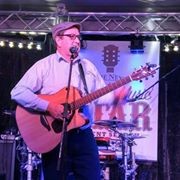 On his 45th birthday Dave Bush was given his first guitar. Just three years later he started performing st open mic nights and in August 2015 he entered a contest at The Stirling Fair and won the grand prize of opening for Deric Ruttan the following night.
Dave is unlike most performers: blending stand-up comedy with music, Dave takes everyday subjects and issues and put a comedic spin on them. His song titles include, "Sweet Jesu I Wanna Go To Jail" which compares the lifestyles of seniors and convicts. Crowd favorite" I Went Home With The Old Town Hussie" is every bit as awful and funny as it sounds. Recently Dave along with his saintly partner in crime Janice released "The Menopause Song" which had 25,000 Facebook views in just 7 days. With now close to 3,500 Facebook followers. Dave is on the road to cyber-superstardom.
https://www.facebook.com/Davebushmusic/
---
Roy Borden Jr: 8:15pm-8:45pm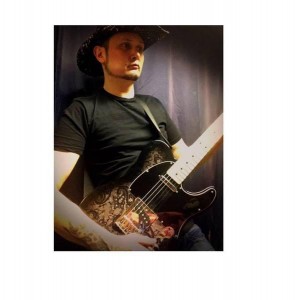 Roy Borden Jr. born and raised in Nova Scotia is a country singer song writer living in Trenton, Ontario Canada.
Roy was born into a family of musicians, music was always around and still is to this day.
The very thing that makes Roy stand out from the rest is his unique voice that gives his songs originality, naturally and effortlessly. Roy's powerful voice hasa been described on many occasions as the kind of voice you could listen to all night. Melodic, tight and tasteful guitar playing gives Roy Borden Jr. his full round sound.
The Roy Borden Jr. Band is a power house of sound with beautiful dynamics and crowd pleasing showman-ship.
https://www.reverbnation.com/royjunior
---
Nicole Mastrangelo: 9:00pm-9:30pm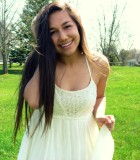 Nicole is a 20 year old aspiring country musician, currently attending her 3rd year at Trent University studying Environmental Science/Studies. Country music has been such an important part of her life and is able to get her through her busy days. She has been able to be seen throughout Peterborough playing at local shows and has recently had the opportunity to play at the Hard Rock Cafe in the heart of downtown Toronto. She loves every opportunity where she gets to perform with the intention of everyone leaving with a smile on their face and a song in their heart
https://www.facebook.com/nicolemastrangelomusic/
Instagram: @nicolem.music
https://soundcloud.com/nicole-mastrangelo-28402148/sweet-love-original-song-by-nicole-mastrangelo
https://www.youtube.com/watch?v=qb7_Ptx2va8
---
Alessia Cohle: 9:45pm-10:15pm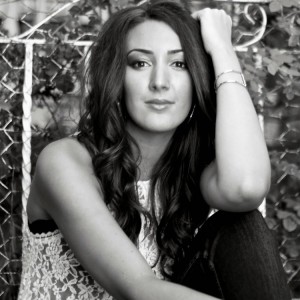 Fresh off the successful release of her FACTOR funded "Talk To Me" album and radio tour, this multi-talented country singer, songwriter, and recording artist has been putting her own stamp on country music.
With the momentum of her album, Alessia spent the last year performing on many stages including the 2016 CCMA's Country Music Week as part of the house band, opening for Brett Kissel on his "Ice, Snow and 30 Below" Tour, Indie Week Canada 2015 and 2016, Manitoulin Country Fest, many Ontario festivals, chosen as 'The Voice' of Country 103 broadcasting from Little Current, Ontario, co-writing in Toronto and Nashville, making multiple radio and television appearances.
Between her unmistakable sound and growing body of work, Alessia is poised to contribute to the future of country music, wherever the sound takes her.
https://www.alessiacohle.com
https://soundcloud.com/alessiacohlemusic/sets/talk-to-me
---
Dustin Bird: 10:30pm-11:00pm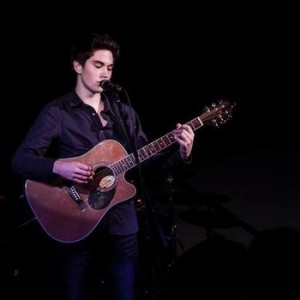 Born in Belleville, Ontario, twenty year-old Dustin Bird is rising in Canada's music scene. Dustin has created his own unique musical style that takes pop-style melodies, combined with country/blues-style guitar riffs over pop/jazz progressions, and ties it all together with his powerful vocal and a rhythmic backbeat. Not stopping at being a singer/songwriter, Dustin recently graduated from the Music Industry Arts program at Algonquin College in Ottawa, Ontario. There, he studied the art of the music business, audio engineering and mixing, music production, and much more.
At age fifteen, Dustin completed his first single entitled Break Of Dawn. At 16, Dustin began performing live around Belleville and its surrounding area, headlining and opening for acts such as The Record Company and Neverest.
Dustin continues to grow in this industry and shows no signs of slowing down. Although he is primarily a singer/songwriter, Dustin has not only written and performed, but also engineered and produced his newest titles, such as his EP "Gratification" and it's lead single "Just Dance". With the talent, knowledge and skills that he has in this industry, the future is looking very bright for Dustin Bird.
---
---
March 11, 2017
BRIANA KELFORD: 7:30pm-8:00 pm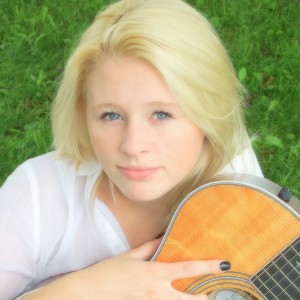 Briana Kelford is a young Canadian singer, songwriter. Her extraordinary talent is about to light up the country music industry.
Growing up in the small rural town of Lombardy,just outside of Ottawa, Ontario, Briana started singing and playing guitar at the age of 12, and performed at her first open mic at the age of 13.
Her "No Fear" attitude caught the attention of legendary Rock and Roll photographer John Robert Rowlands, who has become her close friend and mentor.
This talented 15 years old singer-songwriter has performed at local Open Mic nights, the Tim Horton Big Brother/ Big Sister Bowl for Kids for 2 years, and local fundraisers. Last year she shared the stage with Ambush at the Perth Civitan Rural Rumble
Briana hopes to live her dream by having a career in the country music industry. She is currently working on more original songs that she hopes to have recorded in the coming year.
https://youtu.be/mnzyxfMG1Bg My Church cover
https://youtu.be/gWp8HxH6NKc Ex's &Oh's cover
https://youtu.be/1onue94LhXw Little Toy Gun cover
https://youtu.be/NYA1rp22-is House of the Rising Sun cover
---
2 CUTE 4 COUNTRY: 8:15pm-8:45pm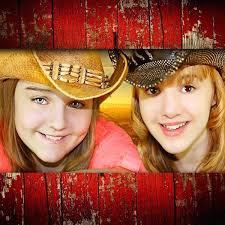 2 Cute 4 Country are sisters, Chelsea (age 16) and Saleen Nolan (age 14), who write and perform original songs as well as some covers.
It all started in 2013 when they won 1st Place in All Categories and Age Groups for Best Original Song at the HYPE MUSIC Competition.
Since then they've maintained a performance schedule that would rival that of the most seasoned country music groups.
They have been on stage at Ribfests and Canada Day celebrations in the Durham Region and beyond,including a performance at the recent Pan Am Games.
While not headlining festivals throughout the Durham Region they have been generous in lending their talents to many fundraisers supporting worthy events such concerts to raise money for childhood cancer research. They shared their talents with last's summer's show to help support Friends of Fort McMurray, a fundraiser for families whose homes were destroyed in wildfires, and they were also the guest performers at the Canadian Transplant Games in Toronto, which is close to their hearts since their father has had a double lung transplant.
2 Cute 4 Country were recognized as featured artists by Canada's Music:
https://www.facebook.com/notes/canadas-music/interview-with-2cute4country/501347833406831
https://www.facebook.com/2Cute4Country
---
RANDY FINNIE: 9:00pm-9:30pm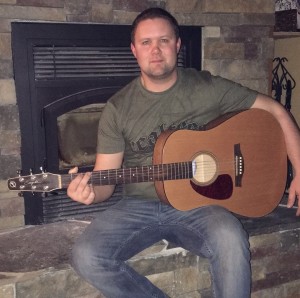 Randy Finnie has small town roots in Huron County, Ontario. He's been playing guitar since the age of nine and started singing and writing songs when he was fourteen.
Randy was the lead vocalist, songwriter and rhythm guitarist in a band during high school, performing four hour shows in area bars.
He has written and performed several wedding songs by request in recent years.
Nowadays Randy makes his living as an aluminum welder and fur trapper. But what he loves most is his beautiful wife, his 2 young sons and his music.
---
JASON HUNTER: 9:45-10:15pm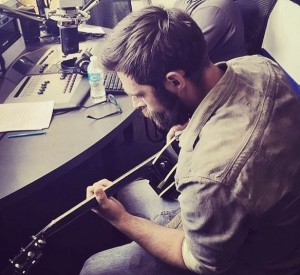 Jason Hunter is a prolific songsmith whose captivating original piano based compositions define his unique philosophical and sometimes quirky flavor.
Influenced by the contrasts between his family's evangelical roots and his own gypsy soul, Jason has traveled far and wide. This year he's embarking on a Canada-wide tour: sometimes solo, and at other times with his band of musicians called J Hunter & The Supposed.
He has recently released an album entitled Dirt Love, a collection of songs with a folk-rock vibe synergized with grungy soul steeped with the styles of Bob Dylan, Roger Miller and Johnny Cash.
When not on the move, Jason can be found living north of Orillia and performing in and around the greater Toronto area.