Saturday April 29th, 2017 ~ THE FINALS
7:00 to 7:20 Guest Performer and MC: Dave Bush
7:30 PM 7:50 PM Cameron von Creigern
8:05 PM 8:25 PM Tami J Wilde and The Binders
8:40 PM 9:00PM Dustin Bird
9:30 PM 9:50PM Kirk Bates
10:05PM 10:25 PM Alessia Cohle
10:40 PM 11:00 PM Greg Williams
11:30 PM Judges' Decision
JUDGE'S BIOS

MIKE DENNEY, President MDM Recordings
An active member of the North American country music community, a proud member of the Canadian Country Music Association® (CCMA®) Board of Directors and the 2014 CCMA® (award) Record Person of the Year, Mike Denney, President of Toronto-based MDM Recordings Inc. (MDM; an independent Canadian country music label, distributor, publishing and artist management company), believes in his artists and is prepared to invest whatever it takes, as long as it takes.
A 25+ year veteran of the music industry, Denney's core business mantra is work hard-play hard, and he aspires to work with and represent talent who are willing to give 110% of their efforts to their musical craft. He in turn meets this with the same level of commitment to his MDM "road family".
Affectionately known as "Denney" he is a man with a smile and a vision, acknowledged as a fervent champion of the Canadian music industry. He proactively built his team of those who share his passion to amplify industry activity, celebrating the rich artistic talent and opportunities in Canada.
Under his leadership, such professional dedication has magnified MDM, increasing the 2014 – 2015 Canadian-market share five-fold for the second consecutive year. In strategic complement, to enhance artist success through international recognition, Denney recently championed MDM's operational expansion to both the Australian and American territories.
A musical soul fed by a country music sweet spot, Denney's infectious enthusiasm manifests through his work ethic, a driving force behind the MDM team.
BRANDON SCOTT:
PAUL FERGUSON, Music Director, Cool 100 Radio, Belleville:
Winning awards for long-time radio jockey Paul Ferguson is personally satisfying, but his ultimate goal is to help Starboard Communications, where he has been a successful voice for many years, to deliver to its audience. In September 2015, Belleville's Cool 100's Program Director received his second consecutive Canadian Country Music Association (CCMA) award as a Music Director of The Year. His achievements have been further honored when he accepted a directorship with CCMA.
Some may think being recognized by the CCMA is a testament to his talent, dedication and passion, but Ferguson attributes his success to his commitment to the vibrancy and health of Canadian country music. "It's hard to get into the minds of those who voted in my favour, but I think I have become established and known for my genuine care of elevating country music in Canada and its talent," said Ferguson. For him, the best part of the annual awards show is getting the opportunity to interact with the artists and to keep building the profile and credibility of Cool 100 on the national stage. "Record labels and concert promoters come to us with opportunities that normally wouldn't arise," he added. Ferguson sees in Canadian country music the best format in the world, a small family to which he is proud to belong.
STEVE WILKINSON: Singer, Songwriter, Performer
Born in Belleville, Ontario, Steve's interest in music started when he bought his first guitar at age 13. He grew up loving the music of Hank Williams, Hank Snow and Johnny Cash, as well as The Beatles, Paul Simon and James Taylor. A self taught guitarist and songwriter, he found the courage to move the family to Nashville. That move resulted in international number ones, gold albums, Grammy® recognition, multiple Canadian awards and a hit CMT television series for The Wilkinsons, the Canadian country music trio consisting of lead singer Amanda Wilkinson, her brother Tyler Wilkinson, and their dad, Steve Wilkinson. This summer The Wilkinsons are back out on the road touring western Canada after a 6-year hiatus for an unforgettable intimate "Evening With The Wilkinsons"!
---
---
April 22nd, 2017
Semi-Finalists:
SEMI FINALIST JUDGES
DAVE WOODS:
In The Country – hosted by Dave Woods – began broadcasting online in March 2009. Each show features one Country artist or group and their music. Listeners get to hear about the guest's start in music, musical influences, stories behind the songs, career highlights, latest projects and more. "I'm as curious and as interested as my listeners are about Country Music – the artists, the songs, the history," says Dave. "I cover as many areas of the guest's musical life as I can so listeners can learn something new and be entertained at the same time." Along with being a lifelong Country Music fan, Dave is a songwriter and monthly columnist for the Country Music Association of Ontario Newsletter. He studied radio broadcasting at Centennial College in Ontario and worked on-air at a Country station in Northern Ontario for over 10 years.
http://www.inthecountryinterviews.com
---
MARSHALL DANE:
Born in St. Catharines, Marshall grazed on a rich fix of music, from the country sounds of his preacher Dad – who taught him to play "The Farmer's Song" on guitar – to his Mom, who played piano in the evenings for his family of four sisters and two brothers. Marshall admits that his parents' spiritual upbringing permeates his songs with themes of love, home and kindness.
Whether it's a large scale festival stage, the CNE, one of the many CCMA Country Music Week performances or an intimate club, Marshall's live show is second to none. He is an artist that always connects with his audience and his energy and passion for performing makes his shows impossible to forget. He is one of the featured artists at this year's Havelock Country Jamboree. www.marshalldane.com/music
---
MILES GIBNEY:
April 22nd , Guest Judge
Miles Gibney grew up in the crown jewel of the Kawarthas, beautiful Buckhorn Ontario. He is the co-host of the Mike and Miles Show on Country 105 and has seen and heard a lot of country acts come through the doors of the radio station.
http://www.iheartradio.ca/country-105/shows/mike-and-miles-in-the-morning-1.1810986
---
SACHA:
It's been a dream year for Sacha Visagie, one of Canada's brightest young country singers. The rising star grew up in Warkworth and now lights up stages with her voice and indelible songs.
Coming off a summer that saw her win the Next Country Music Star talent show and perform on the main stage at the twenty-seventh Havelock Country Jamboree, Sacha has been touring schools for the past year with her anti-bullying anthem called "Stix N Stones." Singing and chatting with students keeps her grounded and provides inspiration in its own right.
Check out her new single Small Town History now available on i-tunes https://www.facebook.com/Sacha4Music/ https://itun.es/ca/eal8ib
---
---
Saturday April 15th, 2017
7:00 PM to 7:30 PM Sarah Perrin
7:45 PM to 8:15 PM Ryan Anderson
8:30 PM to 9:00 PM Joshua David
9:15 PM to 9:45 PM Sam Wilson
10:00 PM to 10:30 PM Stevie Jewel
10:45 PM to 11:15 PM Guest performance ~ Audience voting ballots collected and counted
11:15 PM Judges' Decision
Guest Judges: Carl Dixon & Cindy Sutch

CARL DIXON: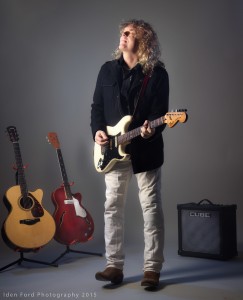 Carl Dixon has fronted and played in some of Canada's most iconic bands including The Guess Who, April Wine and Coney Hatch with whom he earned a gold record award. More than a rock musician, he's an inspirational speaker and author after surviving a horrific accident that left him with 52 injuries, comatose and barely clinging to life. Remarkably he survived to tell the tale and in 2016 returned as lead singer of The Guess Who for two special sell out shows.
Carl scored his first record deal in the 80s. He was featured on MTV and regularly toured alongside Iron Maiden, Judas Priest and many of North America's most renowned acts. His music career took him through rock 'n' roll highs and lows throughout
the 90s and into the new millennium. In 2008 while lead singer of The Guess Who, Carl was critically injured in a car accident in Australia. His remarkable return as a solo artist, then reuniting with his original band Coney Hatch to score a new record deal was hard
to beat. Yet in 2016, despite an eight-year absence, Carl took to the stage with The Guess Who, no rehearsal. He didn't miss a beat. Carl's memoirs were published in his first book "Strange Way to Live – a story of Rock 'N Roll Resurrection". A prolific songwriter, CBC describes Carl as "the workhorse of Canadian rock.". He lives in the wild woods of Haliburton Ontario with, his wife Australian television director Helen C. Parker.
Cindy Sutch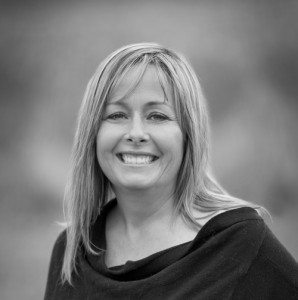 Cindy Sutch brings over 25 years of business and marketing experience to the Catherine Faint Entertainment team. Responsible for all Customs and Immigration services, Cindy is the liaison with tour managers, client show leads and Canada Border Services Agency. She also provides information and services for artists requiring extra support to enter Canada. Cindy has developed relationships with numerous artists who depend on her knowledge to ensure a smooth crossing.
Cindy is also a talent buyer / booking agent and has implemented a New Artist management division within Catherine Faint Entertainment. With her extensive background in business, Cindy's enthusiastic energy in showcasing and booking artists is a huge asset to not only Catherine Faint Entertainment but to the artists who are fortunate to work with her.
Guest MC: Dean James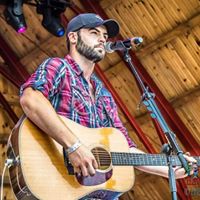 Dean James, Nashville recording Artist and frontman for The Heartbreak Hillbillies is a walking country music jukebox with no limits on his performance. From dancing on the bar in his white snakeskin cowboy boots to his intimate solo acoustic performances, Dean James' lifelong passion shows through in every song he sings. Award-winning singer-songwriter with awards like Georgia Country & Gospel Music Association Awards for Male Vocalist of the Year and Entertainer of the Year in 2011 & Male Vocalist of the Year & Entertainer of the Year at the North American Country Music Association International in 2012 we know these won't be his last.
https://www.facebook.com/DeanJamesMusic/videos
https://www.youtube.com/results?search_query=DJ+Rowatt
---
---
Saturday April 8th, 2017
7:00 PM to 7:30 PM Mercedes Shipley
7:45 PM to 8:15 PM Jessica Wedden
8:30 PM to 9:00PM Ryan Creelman
9:15 PM to 9:45PM Amber Foley
10:00 PM to 10:30 PM Highway 28
10:45 PM to 11:15 PM Barb Doran
11:15 PM to 11:45PM Audience ballots collected/counted & Judges' decision announced
Guest Judge: Kim Stonrburg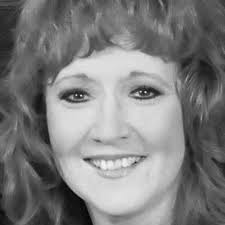 Kim Stoneburg is the tour manager for Aaron Pritchett and One More Girl. Kim understands what it takes to draw the big audiences. She is an active participant in the CMAO award show, and is a respected team member of Invictus Entertainment.
Guest MC: Kris Barclay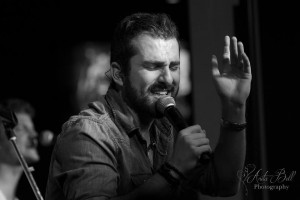 2017 is shaping up to be an exciting ride for Ajax, Ontario native, Kris Barclay. The entertainer and songwriter is looking to be on the road as much as possible this year, performing and promoting brand new upcoming music! Kris is always looking for a way to do something to push his limits or take his show to a new level saying, "If you're going to buy a ticket to see us play, I want you to see the show, not just hear it", and credits Garth Brooks and Eric Church for their stage presence and energy as a lot of his inspiration. Kris Barclay delivers a very engaging performance showing several sides to today's country music. The Junior "A" and University hockey player turned Country Music recording artist and entertainer had a massive 2016, spending his time writing music in Canada and in Nashville, working on his EP, and on the road hitting larger stages. His brand new debut EP includes 6 original songs, all written or co-written by Kris. He has appeared at venues such as The Havelock Jamboree, in Calgary during The Calgary Stampede, as well as opened shows for Chad Brownlee, Wes Mac, Tim Hicks, Dean Brody and more. With the release of the EP, Kris' plans this year include going to radio and pushing his music across Canada and beyond. Expect to see Kris continue opening shows for other artists, join a tour and really take his show on the road! Watch out to see and hear more about Kris in 2017 and the in the years to follow!
https://www.krisbarclay.com
https://www.facebook.com/krisbarclaymusic
Advancing to the Semi-Finals
Winner:
Wild Card:
---
April 1st, 2017
7:00 PM to 7:30 PM Lizeh Basciano
7:45 PM to 8:15 PM Patrick James Clark
8:30 PM to 9:00 PM Corby Leigh Kemp
9:15 PM to 9:45 PM Jason Maxwell
10:00PM to 10:30 PM Kirk Bates
10:45 PM to 11:15 PM Tammy J Wilde
11:15 PM to 11:45PM Audience ballots collected & counted and Evening winner announced
Guest Judges: Cathy Faint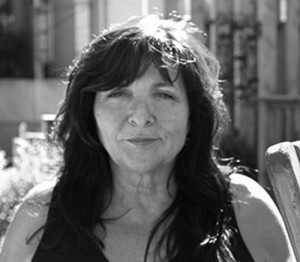 Catherine Faint founded Catherine Faint Entertainment in 1994. Her wealth of experience totals over 40 years in the Canadian music industry, working as an agent, talent buyer, producer, immigration consultant and provider of labour and production services.
Catherine is the recipient of five consecutive Canadian Country Music Awards for Booking Agent of the Year and currently sits on the Board of Directors for the Country Music Association of Ontario (CMAO). She also sits on the Awards & Balloting committee for the Canadian Country Music Association (CCMA).
Catherine is currently managing artists and speakers while maintaining client relationships across North America. Her dedication to her staff, artists and clients has allowed CFE to expand and create numerous opportunities for musicians, songwriters, producers and the crews working behind the scenes.
Guest MC: Dave Lockwood
Guest Performers: Five Mile Turn
Advancing to the Semi-Finals:
Winner: Jason Maxwell, Kirk Bates, Tami J Wilde
Wild Card:
Summary of April 1, 2017

Perhaps there's something about the time of year, with its turn from winter to spring, that lends itself to cheerful celebrations. Or, perhaps it was the date that brought all the merry pranksters to The Ranch Resort in Bethany on April 1st to celebrate weekend birthdays and the company of good friends, made even better by a stellar line-up of musicians eager to entertain the sold-out crowd.
Jeanne L. Thompson and Ken Tuck of Five Mile Turn serenaded the dinner guests with their original, thought provoking and sometimes humorous songs inspiring a hopeful message that the world can be a better place for everyone with a bit of effort from all of us.
The judges for the evening were Jen Goheen of Havelock Country Jamboree, Bruce Sutton, and Cathy Faint, owner of Catherine Faint Entertainment. With six sets of musicians scheduled to perform, they were anticipating a challenging evening, but nothing could prepare them for what the evening was going to produce.
Dave Lockwood, owner of CKOL Radio, was the guest MC for the evening. Dave worked the crowd like a country rock star on stage!
The first performer of the evening was 16 year old Lizeh Basicano, with a voice so clear and powerful that she could have been heard back in her home town of Peterborough even without a mic. Supported by an amazing band, Lizeh is a shining example of a rising country music star. The judges encouraged her to continue working on developing a unique stage presence to let her the natural talent mature from fabulous to fantastic.
Patrick James Clark, of London, Ontario, took to the stage as the second act of the night. He impressed the judges with his strong original songs, especially "Letters to Beatrice 1942" which they declared could be a radio hit. In fact, not only was Patrick's songwriting highly praised, but the band also earned compliments on their musical skill and interaction with each other.
There's a lot of pressure on even the most seasoned musician to perform after strong acts, more so when it's a competition. Oshawa's Corby Leigh Kemp is a musician who is energized by such a scenario. Drawing on his skill as a front-man Corby delivered an all-original set in a Jimmy Buffet style that had the audience clapping, singing, laughing and hanging on to every word he spoke or sang. Corby earned kudos from all the judges for his catchy original lyrics and his gripping stage presence.
With the bar now raised to Olympic heights, Jason Maxwell, of the Greater Toronto area, and his band pushed it right up to the ceiling with a current and commercial set that the judges agreed was highly marketable. The band delivered a tight and lively sound that captured the audience's full attention, stirring up a blend of mostly original songs seasoned with a dash of covers. One judge commented: "You made me love Wagon Wheel again!" but it was their original "Sunkissed State" that earned the highest praise.
It's a brave soul who will step on to the stage after it's been claimed, but Kirk Bates from Bancroft is the kind of country gentleman who can subtly capture the room with his spellbinding voice accompanied by his skill on a twelve-stringed acoustic guitar and a collection of original songs. The room was silenced as everyone settled in their seats and enjoyed a musical journey back to the traditional roots of country. The judges claimed they could listen to him all evening and awarded Kirk the only confetti gun salute of the evening.
The magic of the evening was brought to a climax by the Kawartha's Tami J Wilde and The Binders, the final performers of the night. Wherever you looked, people were tapping their toes and swaying their bodies to the beat, erupting in spontaneous applause, and getting completely mesmerized by the band's crazy, awesome sound. Not only is Tami a remarkable singer but she also claimed the crown as queen of rhythm guitar, letting the other band members, Jimmy and Emery to showcase their musical wizardry. The judges were almost speechless trying to describe their compliments on the band's stage dynamics.
It was a fitting conclusion to this special evening that three winners were announced and will be advancing the April 22 semi-finals:
Jason Maxwell
Kirk Bates
Tami J Wilde and The Binders
Debbie Draper of Toronto was awarded two Day Pass tickets to The Havelock Country Jamboree and Bethany's Nicole Elliott won the coveted Moosehead wall plaque. Enormous thanks to Dave Lockwood, of CKOL radio for keeping the evening on course.
---
March 25th, 2017
7:00PM to 7:30PM Country Spice
7:45PM to 8:15PM John Anderson
8:30PM to 9:00PM The Next Generation Seaboyer Band
9:15PM to 9:45PM Rob Donaldson
10:00PM to 10:30PM Greg Williams
10:45PM to 11:15 PM Cameron Criegern
11:15PM to 11:45PM Audience voting ballots counted, judges scores counted and evening winner announced
EVENING WINNER: GREG WILLIAMS
WILD CARD WINNER: CAMERON von CRIEGERN
Guest Judges: Brian Vain & Matt Davey of Kansas Stone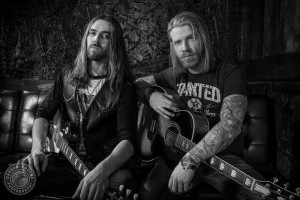 Summary of March 25th, 2017
If you were ever wanting to attend a tutorial on the progression of country music, March 25th at the Ranch Resort was the place to be.
While the devil went down to Georgia, music ascended in Bethany.
The six performers gave the sold-out audience a sampling of diverse styles: from traditional to new, from bluegrass to rockabilly, from unplugged to fully amped, from solo to boy bands.
We were honoured to have Brian Vain and Matt Davey of Kansas Stone not only entertain the guests during dinner but also act as guest judges sharing the panel with Jen Goheen and Bruce Sutton. Brian and Matt graciously took a break from Nashville to be part of the evening before returning to Music City to plan their summer tour across North America and beyond.
Al Robinson, owner of Great Canadian RV Ltd., was the Guest MC for the evening. He was entirely entertaining and miraculously managed to keep everyone and everything on schedule. Well done Al!
Hank Williams once sang "The Older the Violin, the Sweeter the Music" and the opening act, Country Spice, proved that 110 combined years of playing music is as sweet as it gets. Although the band from Durham Region has been together for only three months, Country Spice led the audience down a country memory lane with their interpretation of classic and original songs arranged in an old fashion style. The judges praised their harmonies and loved how they blended traditional country instruments with the saxophone.
15-year-old John Anderson of Barrie stepped on to the stage next and broke every female heart in the building with his striking resemblance to young Elvis. His song set of original and covers connected him to the audience like a magnet. The judges were amazed that at 15 years old he displayed such a strong stage presence, captivating voice and musical skill, and felt that his original songs were already radio material.
The Next Generation Seaboyer Band from Havelock proved to everyone that music flows eternally through the veins of families fortunate enough to have been blessed with this talent. Carrying on the stage tradition started by their father and grandfather, violinist Garry Seaboyer, the group performed a set of traditional bluegrass and country classics along with an original composition. The crowd went crazy when the group ended the set with their version of The Devil Went Down to Georgia, which featured the violin talents of 14 year old Ashley, and earned the group a standing ovation. One judge commented that their original song was one of the best they had heard in the competition and all judges encouraged them to continue creating more original material.
Stirling, Ontario's Rob Donaldson Country continued the musical journey, introducing the audience to not only his interpretation of country classics but also highlighting his talent as a rising songwriter. Performing solo, Rob also showcased his talent as a guitar player, and captivated the audience with his hauntingly unique voice. The judges commented on how his voice has the remarkable ability to self-harmonize and complimented Rob on how well his songs and voice suited each other. They encouraged him to continue performing his original materials at all opportunities.
It was left to the Greg Williams Band from Toronto to gather up traditional, bluegrass, rockabilly, classic and new country styles and merge them into a fusion that left the whole room breathless. For a second time in the evening the devil challenged a musician to a fiddling contest. Greg decimated the devil and clamed supremacy with his sizzling version of The Devil Went Down to Georgia. The band earned a double confetti gun salute from the judges who applauded their musical skills and entertaining stage presence.
They say the third time's a charm and the proof was present on stage with Peterborough's Cameron von Criegern. Three years ago, a nervous 17 year old Cameron stepped on stage at The Next Country Music Star Talent Search with a cowboy hat, a guitar and a miserable head cold, instantly winning the audience's hearts. Last year, after many more shows under his belt, he was even stronger as a performer and the judges challenged him to come back with a band and original songs. This year, Cameron walked on stage, still wearing the cowboy hat but now with a back-up band and an arsenal of original songs. He grabbed the audience's attention with his song set, his voice and his charm. One judge described him as "a real winner" and he earned high praise from all of them.
The Greg Williams Band was declared winner of the evening and Cameron von Criegern earned a wild card. Both will advance to the semi-finals on April 22.
Shawn Williams of Peterborough won the Moosehead patio umbrella and Audrey Criegern won two day tickets to the HaveRock Revival.
7:30PM to 8:00PM Dave Bush
8:15PM to 8:45PM Roy Borden Jr Band
9:00PM to 9:30PM Nicole Mastrangelo
9:45PM to 10:15PM Alessia Cohle

10:30PM to 11:00PM Dustin Bird
11:00 PM to 11:30 PM Audience voting ballots collected, counted and the evening's winner announced
Guest Judge: Jan Schoute & Sylvia Mason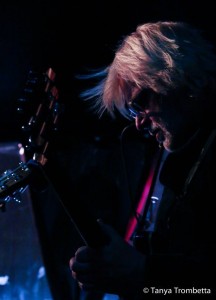 Jan is a talented local musician and a respected modern day troubadour. Jan has managed to achieve what all performers ultimately hope for: longevity in a very tough business. Mention his name to musicians and they all can tell you an interesting story about Jan. He's been on tour, in the studios, taught, hosted radio shows and most of all been a dedicated father and friend who wears his heart on his sleeve and reveals his soul in his songs.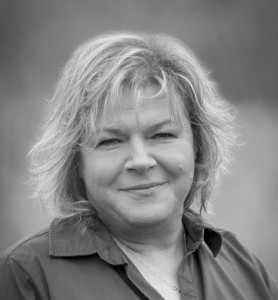 Sylvia has worked in the music industry for almost twenty years and has been with Catherine Faint Entertainment since 2004. Her previous industry experiences include artist management and record label / music publishing administration for Michelle Wright, Good Brothers and Syvanna Records.
Sylvia works as a talent buyer / booking agent for the Special Events department at Casino Rama and other corporate events organized by Catherine Faint Entertainment. As an avid 'fan' of live performances, Sylvia thrives on the details to ensure a professional and successful show.
Summary of March 18th, 2017
The musical spirit of St Paddy's Day continued to be celebrated 24 hours later at The Ranch Resort, Bethany on March 18th, only the beer wasn't green and the music was more Country than Celtic. But the Scots were still stubbornly sticking to the claim that the Irish are really Scottish!
We were honoured to have Ed Leslie and Paula Chopik, the founders of The Havelock Country Jamboree, as part of our sold-out audience. Their contribution to creating a thriving Canadian Country Music community cannot be surpassed. If it weren't for Havelock Country Jamboree creating an opportunity for emerging country music stars to find a place on their twin stages, The Next Country Music Star Talent Show would not be happening.
Jan Schoute, an accomplished local musician, radio host and a respected modern day troubadour living in Peterborough played for the dinner audience before taking a seat at the judges' table. Joining him as a guest judge was Sylvia Mason who has worked in the music industry for almost twenty years and has been with Catherine Faint Entertainment since 2004. Jen Goheen and Bruce Sutton completed the panel.
Dave Bush of Stirling had the honour of opening the night and setting the tempo for the evening. There is no comparison between Dave and any other country music act. His songs are all original, hysterically funny and seriously thought-provoking. He is fearless in his song writing boldness, addressing sensitive subjects such as kids who never leave home, hot flashes and the oppressive cost of living. He had the audience and judges hanging on to every word of his songs. The judges gave him full marks for originality, showmanship and audience response.
Roy Borden Jr Band from the Belleville region were next on stage. Playing with both his talented mother and father, Roy captivated the audience with his guitar skills and outstanding vocals. He presented a fluid song set of covers and originals. He earned high praise from the judges and resounding applause from the audience for his interpretation of Blue Rodeo's Try, nailing the full scale of its vocals. The judges were equally complimentary of his original songs and loved his band's stage presence, especially his hat and his mom's boots.
Last year Nicole Mastrangelo, currently living in Peterborough, was invited to come back this year with a band to round out her stage presence. She took the judges' advice seriously and returned as a trio. Nicole has one of the best voices in the contest and a smile that enchants the room. This year she cast a spell with her bigger sound which showcased her effortless, natural talents as a songwriter and interpreter of classic songs. One judge commented: "I loved your voice instantly."
Next on stage was Alessia Coehl, from the GTA, and her band who showed everyone in the room how it's done. It's no wonder that Alessia has been earning praise throughout the country music community. She and her band put on a performance that generally isn't seen except on a big stage in front of a very large crowd. Alessia earned the first confetti salute from the judges in this year's contest and earned their praise for the band's cohesiveness, musicianship, stage presence, vocals and audience response.
Dustin Bird of Belleville completed the evening with a set that was fitting as last act of the night. Nothing could have followed the near-perfect performance that captivated everyone: the audience, the performers, the judges, the staff at The Ranch Resort and even John, the sound tech. Dustin took everyone on a journey, inviting all of us into his set, delivering feel-good music. All judges praised his songwriting talents and commented that his song Cold Beer is radio ready.
Dustin Bird was selected as the evening's winner and Alessia Coehl was selected as the wild card. Both will be advancing to the semi-finals on April 22.
Davin Goudie was the lucky winner of the Cracked Canoe patio umbrella, courtesy of Moosehead Breweries. Linda Allard won two day passes to the Havelock Jamboree's RPM Festival in July.
7:30 PM to 8:00 PM Briana Kelford
8:15 PM to 8:45 PM 2 Cute 4 Country
9:00 PM to 9:30 PM Randy Finnie
9:45 PM to 10:15 PM Jason Hunter
11:00 PM to 11:30 PM Audience voting ballots collected, counted and evening winner announced
Guest Judge: Catherine Faint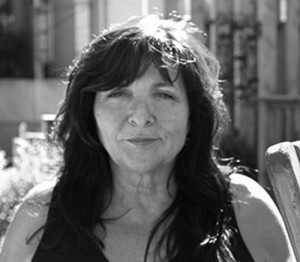 Catherine Faint founded Catherine Faint Entertainment in 1994. Her wealth of experience totals over 40 years in the Canadian music industry, working as an agent, talent buyer, producer, immigration consultant and provider of labour and production services.
Catherine is the recipient of five consecutive Canadian Country Music Awards for Booking Agent of the Year and currently sits on the Board of Directors for the Country Music Association of Ontario (CMAO). She also sits on the Awards & Balloting committee for the Canadian Country Music Association (CCMA).
Catherine is currently managing artists and speakers while maintaining client relationships across North America. Her dedication to her staff, artists and clients has allowed CFE to expand and create numerous opportunities for musicians, songwriters, producers and the crews working behind the scenes
Guest Performer: Tyler Lorette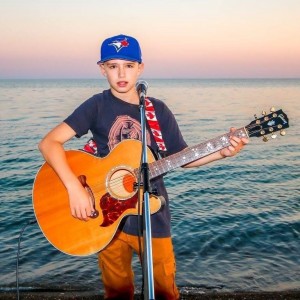 Tyler Lorette is a 13 year old musician from Courtice, Ontario. He performs covers and writes his own original music. He plays acoustic and electric guitar, bass, mandolin, ukulele, piano and drums. Tyler has been playing guitar and singing since he was 6 years old and his favourite thing to do is to perform.
Tyler also streams live performances on a website called KRUE two times a week.
https://www.youtube.com/watch?v=wS_f5zZq05c
https://www.youtube.com/watch?v=q1ynEwioSG4
https://www.youtube.com/watch?v=bAx67ss1P0c
Feel free to follow Tyler on all social media or find his music on iTunes and Spotify.
Evening Summary

The third season of The Next Country Music Star Talent Search opened at The Ranch Resort in Bethany on March 11th. As in previous years, the weather was defeated in it's attempts to keep fans of country music away. It was so cold that texting on a cellphone outside posed a serious risk of typo-thermia.
The sold-out audience were kept pleasantly and comfortably warm throughout the evening with lively music, hot food and generous hospitality.
Judges for this first evening were Jen Goheen, Bruce Sutton and Cathy Faint.
13-year-old Tyler Lorette opened the evening as the first guest artist of the season. Although he wasn't competing, the judges couldn't help commenting on how accomplished he was on stage. He won the audience's favor with a song set that showcased his fantastic voice and guitar skills.
Briana Kelford was the first contestant of the evening. Hailing from the lower Ottawa Valley, 15-year-old Briana has been gifted with a powerful voice that can fill the largest of country stages. The judges praised her guitar skills, her stage presence and most of all her singing skills. They recognized her potential as a country music artist and encouraged Briana to keep developing her vocal talent.
Next on stage was 2 Cute 4 Country, two sisters: 17-year-old Chelsea and 15-year-old Saleen Nolan. They performed a set almost entirely of original songs, demonstrating their remarkable skills as songwriters, musicians and singers. The judges were particularly impressed with how well their voices worked harmoniously. They also acknowledged that their unique style is challenging the traditional boundaries of country music.
Like the previous contestants of the evening, Randy Finnie has been performing on stage since he was a young teenager in a band that was popular throughout Huron County. This experience has given him a very relaxed stage presence and he grabbed the audience's attention not only with his singing style, mostly original songs, but also with his ability to reach out and interact with everyone between songs. The judges also commented on his strength as a songwriter.
The final performer of the evening was Jason Hunter, a self-described troubadour from Rama, who captivated the audience and judges with his all original set. Not only is Jason a talented storyteller and song-writer, he is also a gifted musician. Opening the set a with an acoustic guitar he switched to a piano half-way through, amazing the audience and judges with his prowess as his fingers flowed flawlessly like soft water over the keys. The judges praised his unique stage presence, as well as his strength as a song-writer and musician.
The judges awarded Jason Hunter as the evening winner, advancing to the semi-finals on April 22.
The winners of the audience prizes were: Ben McKelvie of Cavan winning the Moosehead patio umbrella and Kim Finnie of Hensall receiving two day passes to The HaveRock Revival in July.