April 21st, 2018 Performers:
MICHAELA HETHERINGTON
April 21st, 7:00-7:30 pm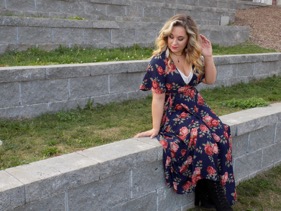 Michaela Hetherington is a singer songwriter, born and raised in Peterborough, Ontario. She graduated from the music program at Thomas A Stewart Secondary school and now attends Queen's University for Music and Concurrent Education. Michaela has been performing locally for over 8 years and has numerous original songs. She is currently working on completing her first EP CD, which will be released at the end of the of Summer 2018. Michaela is also on the board of the Peterborough LIVE Music Festival and has performed at almost every music hosting venue in Peterborough. Her goal is to touch and inspire the soul through her original compositions. She is also passionate about storytelling, creating meaningful lyrics and visual images through her compositions.
https://www.youtube.com/watch?v=Wt1B6kOE0MY
https://www.youtube.com/watch?v=v5mm8wpd_Ks
https://www.youtube.com/watch?v=bxvDEAHmAYk
KEVIN PARRISH:
March 26, 8:15-8:45pm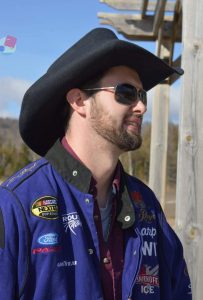 26 year old Kevin Parrish's love for country music started when he was 3 years old watching his father play with his band on stage or around the kitchen table. He's been on stage since he was 5 years old, first as part of a band whose other members were his dad and grandfather.
As he got a bit older, he knew he wanted to pursue a career in the music Industry.
He began his chosen career path by playing on stage with bands and solo playing at fairs and jamborees throughout Ontario. At 16 he competed among 10,000 hopefuls for Canadian Idol and made it to the top 100.
His mom taught him his first three chords to set him on his musical journey. She also gave him the determination to never give up on his passions and dreams as a country music artist.
https://www.youtube.com/watch?v=RsrLFiHIPGM
https://www.youtube.com/watch?v=WrNRB2IZtUg
https://www.youtube.com/watch?v=YVswmCOQp_4
STEPHANIE DAUNCEY:
April 21st , 8:30-9:00 pm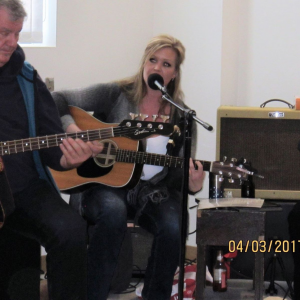 Stephanie Dauncey grew up listening to all the old country music songs and watching her dad and his band play for dances and open for big names like Faron Young and Charlie Waller. Her own country style has been influenced by Bluegrass and Old Country, keeping her childhood musical memories very much alive. Stephanie is gaining an appreciative fan base in the Kawarthas and Peterborough County, steadily playing at local venues and festivals. Stephanie continues to dream and work toward a time when music is her full-time career and along the way her songs and voice are making a positive difference in the lives of others.
https://www.youtube.com/watch?v=4Q4sRJqu9xg
https://www.facebook.com/stephanie.dauncey
RICK KNOWLES
April 21st , 9:15-9:45 pm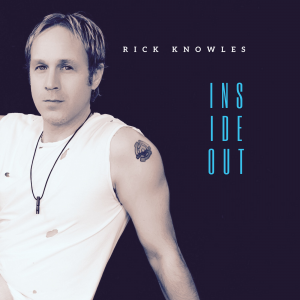 Plugging away at his passion for Country Music, multi instrumentalist and triple-threat composer/producer/performer Rick Knowles will stop you in your tracks with songs that hit close to home. He makes a connection to listeners with his lyrical conversation and fresh sounds ready and hot for radio!
Growing up in a small town twenty minutes west of the Nation's Capital – Ottawa, ON Canada, Rick continues to hone his craft. His brand new release "Inside Out" is a six song EP which was produced and performed by Rick, with the help of some of Nashville's hottest studio musicians. His first single Oklahoma Rain garnered national airplay on Sirius XM Country and was featured in markets such as Ottawa and Halifax. His next single G.T.O peeled off the line on February 14 with Catching Waves Radio Promotion on another national radio campaign!
Rick's new album is available at all major online music retailers, and with a national radio release, Rick is sure to land in a small town or big city near you! With a performance on Parliament Hill for Canada Day, and at NAMM music conference in Anaheim, CA, Rick is equally as comfortable in front of the lights as he is in a dim lit studio writing and creating tomorrow's next big hit!
http://rekrok.wixsite.com/rick-knowles-2013
JESS and TAY
April 21st, 10:00-10:30 pm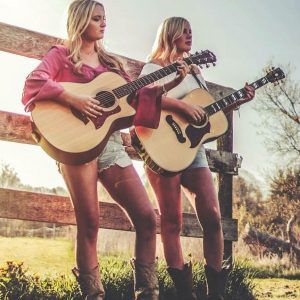 Jessie Bower and Taylor Adams are 20 year old Singer Songwriters currently living in Toronto in their 3rd year at Humber College. Both are Vocal Majors in the Bachelor of Music Program; their band is comprised of students that have graduated or are still in the same program. Jessie, from Hamilton, and Taylor, from Pickering, met at the beginning of their first year at Humber College and have been performing together with a band for the past 3 years. Both girls have performed as solo acts and started performing and writing music as a country duo shortly after they met. They began writing songs together about 3 years ago and have accomplished many things since then. Jess and Tay have performed in venues across the GTA and Hamilton. They recently performed at the famous Horseshoe Tavern and in 2016 they were honoured to perform as one of the top 7 Emerging Artists at the Boots and Hearts Emerging Artist Showcase.
https://m.youtube.com/watch?v=9RP9j7xxlAM
https://www.youtube.com/channel/UC1XqKMsuZZ7UP4GRIKT5LRA
https://www.facebook.com/jessandtayofficial/
JAMIE POUNDER:
April 21st, 10:45-11:15 pm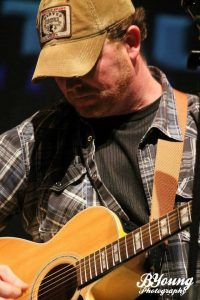 Jamie Pounder was born and raised in Prince Edward County, and is a proud father of four beautiful children. His love for music came from his father who was a singer songwriter and from a very young age Jamie travelled along with him to various Country Music Jamborees and festivals. In 2016 and 2017 Jamie was Nominated for Male Country Artist of the Year as well as Male Country Rising Star of the Year for the Independent Josie Awards in Nashville Tennessee.
Other highlights of Jamie's music career include playing with all the members of 62 South, especially the original four, playing in Nashville and having great songwriters compliment him on his writing skills. He has had the pleasure of playing the Jamboree circuit making stops at The Napanee Country Jamboree, Trent Valley Jamboree, Prince Edward County Country Jamboree, Norwood Country Jamboree, Just Past The Pines Jamboree and more. Being a singer song writing is his passion and he enjoys bringing his high energy, motivated way of delivering a song to any size stage.
https://www.reverbnation.com/jamiepounder
https://www.facebook.com/JamiePounderMusic/
https://www.youtube.com/watch?v=uIH0WEqk-0w
https://www.youtube.com/watch?v=R24qRnb0UOU
TAMI J WILDE:
April 21st, 11:30-12:00 pm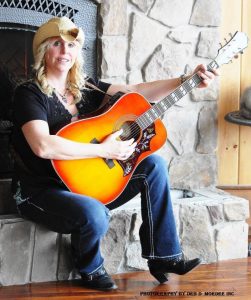 Tami J.Wilde is a singer/guitar player/songwriter on a musical mission who hails from the Kawartha Lakes. Tami already has 2 original cds released and is currently working on her 3rd album. This three time CMAO nominee, Wire Award Nominee and presenter, and Platinum Award song winner who has played in Nashville, Florida, throughout Ontario and even over in Ireland last fall, is not thinking of stopping her musical road trips any time soon.
Tami is a versatile musician who covers many different styles of country music as a band, duo or solo. Her stage shows are a fun time, every time. With recent successes and growing fame, the exciting, newfangled sound that Tami J Wilde has made her own is gaining momentum across the world.
https://www.facebook.com/WildeMusicProductions/
https://www.reverbnation.com/TAMIJWILDE
April 14th, 2018 Performers:
NICHOLAS CAMPBELL:
April 14th, 7:30-8:00 pm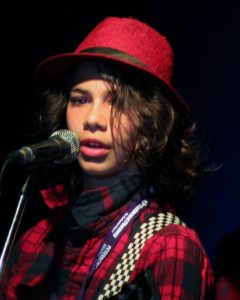 13 year old Nicholas Campbell has been playing music and performing on stage since he was 10 years old. This musical prodigy has taught himself how to play guitar, keyboards, drums, harmonica, bass guitar, and different types of percussion. His songwriting and musical style has been inspired by the 50's and 60's country and rockabilly sound.
http://www.nicholascampbellmusic.com/home.html
https://www.youtube.com/watch?v=bTMg-RtN_-g
https://www.youtube.com/watch?v=M6FJT1mj8Rg
COLLEEN SKEARD:
April 14th, 8:15-8:45 pm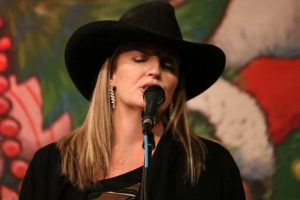 Born and raised in Corner Brook Newfoundland, Colleen Skeard got her start hiding behind speakers and singing her heart out. Her family finally convinced her to sing for company/ guests and after that there was no stopping her love of singing.
After taking time off the stage to raise a family and help out in the family business, in 2017 Colleen lost no time emerging as a distinctive voice on the Country Music landscape with rave revues after performing at The Napanee Country Jamboree, The Prince Edward County Country Jamboree, the Mill Pond Country Jamboree and as The Feature on In The Breezeway Live Online Show.
With a wealth of songs now in her back pocket, Colleen has turned her attention to singing, songwriting and playing music full time.
2018 is looking like a breakthrough year for Colleen who has already been booked to play several festivals and shows as a feature entertainer.
https://www.facebook.com/skeardmusic/videos/186895765429685/
https://www.facebook.com/skeardmusic/
JESS and REI:
April 14th, 9:00-9:30 pm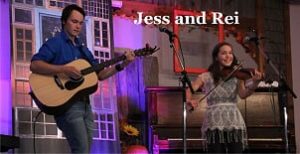 The new duo, Jess and Rei, combined their musical talents last July. Jessica Wedden is a passionate fiddler, trick fiddler, step dancer, composer and 2016 Canadian Folk Music Award nominee. Reilly Donnelly is a dedicated singer, songwriter, composer and guitarist who pushes the boundaries with his unique sound and dynamic blends of Country, Folk and Bluegrass. They performed last year at Ottawa's Marvest for CityFolk and various outdoor festivals. They opened for Ashley MacIsaac and advanced to the semi-final round of the Rising Star Talent Competition at the CNE in Toronto. Together, Jess and Rei captivate audiences of all ages!
https://www.youtube.com/watch?v=rEVljIITjdI
https://youtu.be/mHLqcKOh5Oc
https://youtu.be/nD4phI_gFHg
JOHN ANDERSON:
April 14th, 9:45-10:15 pm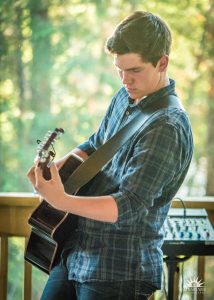 16 year old John was born and raised in Barrie, Ontario where he attends high school. When he was 13, he sent his mom a quick recording of "Thinking Out Loud" over the phone and she played it to her Grade 8 class, who were convinced that he was someone famous. Inspired, John's musical ambitions have taken off and he's been playing guitar and singing live in venues since then. He has also been honing his songwriting skills including collaborating with other songwriters.
John loves country but plays a wide range of music to fit all tastes for his audiences. In 2016 he placed 2nd in Kicks FM Nashville North competition, and in December 2016 John won the Wasaga Beach Youth Idol title. In the fall of 2017 he won the Magna Hoedown competition.
www.johnandersonmusic.com
https://youtu.be/SUK3rY2YVNc
https://youtu.be/W1KOlZB3FJQ
https://youtu.be/bRUd92cGNCY
April 7th, 2018 Performers:
OUTLAWS FOR INLAWS:
April 7th, 7:00-7:30 pm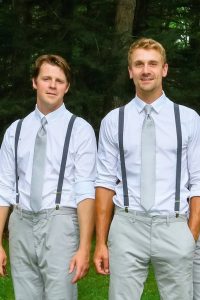 Jahnny Van Egmond and Andrew Keogh are the Outlaws For In-laws, and actually are in-laws who grew up in farming communities in Ontario's Northumberland county.
Jahnny is a farmer, along with his father, on their family farm near Castleton and Andrew is an architect. They share a passion for music and have been playing together for years. Andrews passion for country music is relatively new, a side effect of spending time with his country loving brother- in-law. They live to make people laugh, and have a great time performing together.
The Southern rock bluesy sounds Kings of Leon, Chris Stapleton and Half Moon Run have influenced the development of their country style. Along the way they have not forgotten the importance of having people enjoy their music.
https://youtu.be/EsrEaYvkK4A
https://www.youtube.com/watch?v=sPXUf3UtmwY
https://www.youtube.com/watch?v=D_t3f3H5av8
SAMANTHA WILLSON:
April 7th, 7:45-8:15 pm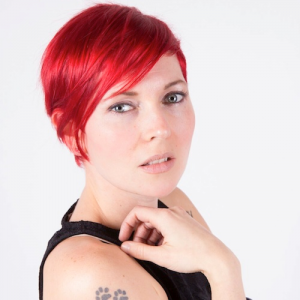 Growing up in a musical family, Samantha Willson picked up a guitar at the age of only 8. Once she started she never stopped, playing until her fingers bled. It wasn't until she was 25 when she decided to record an EP of original songs. Her song "Shaken" was the very first to come to fruition. Since the moment she finished that song, she knew there was something inside her that would never stop. The Samantha Willson EP is the epitome of where she is at with her music right now.
With the release of her self titled EP, Samantha Willson brings a new feel to classic country. Lush and haunting with beautiful progressions, her songs are diverse from one another, yet there is a glue that bonds them all together: she never loses sight of the emotional platform where all great songs are built from.
https://samanthawillson.bandcamp.com
EVAN FARRELL:
April 7th, 8:30-9:00 pm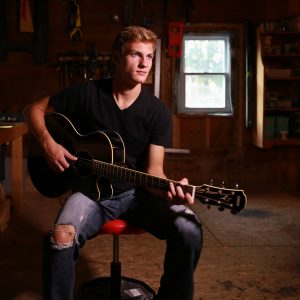 16-year-old Evan Farrell is just starting out in his country music journey, yet he has already earned recognition for his singing and songwriting abilities.
Influenced by Scotty McCreery and Jason Michael Carroll, he writes songs with deeper meanings and creative lyrics, performing them with a fresh energy, that personifies what he is on and off stage. Evan credits his success to the songwriters he admires and to the mentors who have guided him.
https://www.youtube.com/channel/UCmmt-NpqMo3uGtuS3cjSVZA/featured?disable_polymer=1
PATRICK JAMES CLARK:
April 7th, 9:15-9:45 pm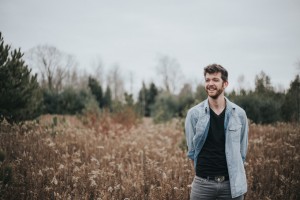 Up and coming singer-songwriter Patrick James Clark moved to London Ontario 5 years ago following the release of his Nashville produced E.P. "Letters to Beatrice". Since then he has been playing professionally throughout all of Southern Ontario promoting his music. Last year alone he played in over 110 shows, including the Magna Hoedown. His album's title track "Letters to Beatrice 1942" finished in the top 6% of CBC's "Searchlight" competition. His latest single "Dashboard Drummer" released has received internet, college, and mainstream radio play. Drawing inspiration from a wide variety of country and pop artists, his shows are sure to have something for everyone to enjoy.
https://youtu.be/VVyiBN7-TZ8
https://youtu.be/2gcu2qk0Hmg
https://youtu.be/bRTa1bSLE_Y
DOC YATES:
April 7th, 10:00-10:30 pm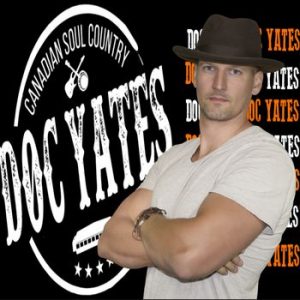 Doctor by day… Soul Country Front Man by night!
Doc Yates was raised on a small farm in the outskirts of Woodstock Ontario. Son of a large animal vet and brought up on a road where three generations of the Yates family were born and raised, Doc came into music late in life but coming from a long line of storytellers, writing music came very naturally to him.
Doc's music reflects his experiences, his country upbringing and sometimes unique stories that he hears from patients during the day. His music has a rootsy blues undertone with a country twist, a sound that Doc has labelled Soul Country and to no surprise many of the songs have a feel that make them great driving or working tunes.
In the last 15 months Doc has found time to produce his first album, open 2 additional clinics, renovate two buildings, start a four piece band, produce, film and edit four music videos while raising 2 kids, 3 pigs and 35 chickens. The album is aptly named "Sweat It Out "and each song will catch your attention, draw you in and have you humming it for hours after the music has stopped.
https://www.youtube.com/watch?v=erIla9QgyO8&t=114s
https://www.youtube.com/watch?v=ZNdLUQGQmyM&t=8s
https://www.youtube.com/watch?v=nnrX6i-jXZA
https://www.youtube.com/watch?v=iHqpsyB1H9E
www.DocYates.com
https://www.facebook.com/DocYatesMusic/
AUGUSTA RAY:
April 7th, 10:45-11:15 pm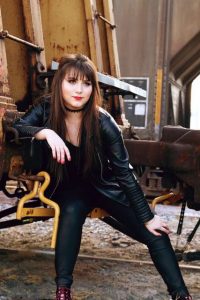 For Canadian singer, songwriter and country rocker Augusta Ray, 2017 was perhaps her biggest year yet. Augusta's shows across the U.S. kept her on the road nearly all year. While travelling in moving vehicles for months at a time may seem extreme for some, Augusta considers herself to be a vagabond, and wouldn't have it any other way. What most people don't know, is that in between touring, Augusta has been dividing her time between her home in Nashville and the studio and has been creating constantly – she has been writing for a project for three years, and is now in the process of seeing it released later in 2018.
Augusta kicked off her 2018 tour dates in a big way, opening for Canadian country star Brett Kissel, in Thunder Bay on February 2. This rising star has already left her mark on the country scene, winning prestigious music industry awards on both sides of the border in recent years. Last year she was invited to kick off a nationwide tour with The Road Hammers then took a break to open for Phil Vassar at Milwaukee's Summerfest. Not only does19 year old Augusta leave her red lipstick marks on every mic she sings into, but she also leaves her heart on every stage she rocks out on.
https://www.augustaraymusic.com
March 31st, 2018 Performers:
TYLER COCHRANE:
March 31st, 7:30-8:00 pm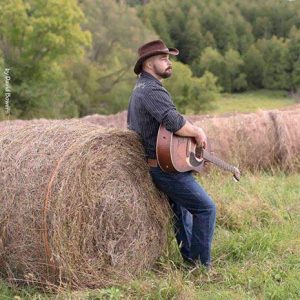 Here to share the music the music he loves and the songs he's been writing Tyler has been honing his skills performing locally throughout the Northumberland County and at various jamborees and festival in Ontario. His greatest musical influences are Merle Haggard and Jamey Johnson, their songs reflecting what he best relates to. His growing number of fans keep encouraging him , so stick around and enjoy the show!
https://www.facebook.com/3ChordsAndTruth/
https://www.youtube.com/watch?v=r8SHLggfscg
JADE NARAINE:
March 31st, 9:00-9:30 pm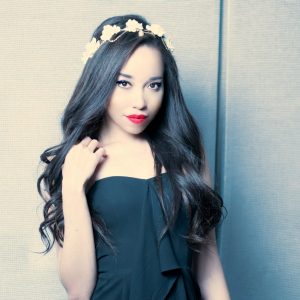 Growing up in the suburbs of Toronto, Jade Naraine has always knew she wanted to be a famous singer since childhood.
She first started performing at weddings, banquettes and tons of musical theatre; however, it wasn't until the end of high school when she started looking for a music producer to begin recording her own songs.
In 2015, she released her first single to radio called "Cause I Can't Take Missing, which made the top 70 on media base in the USA, peaking at just 7 spots below Taylor Swift'S Wildest Dreams.
After that, she began working on more music, recording over 50 demos until 2017, when she formulated an album to be released, along with 4 new singles; including her more recent single; "Princess." Country music is her favorite genre and where she feels most comfortable expressing herself as a singer/ songwriter
Often compared to Taylor Swift, in terms of writing style and sound, there is no doubt that Jade has a bright career ahead of her.
HIGH COURT COUNTY:
March 31st, 9:45-10:15pm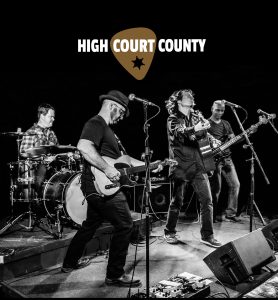 High Court County is an exciting band with its roots in York Region, featuring Stephen Court on vocals and acoustic guitar, Arie Papernick on guitar/vocals, Andrew Bennett on bass/vocals, and Brian Cruickshank on drums.
They came together the summer of 2016 and have since been performing their own special blend of Roots Rock and Country through-out Southern Ontario. With a long list of diverse playing credentials including rock star Sebastian Bach, to studying with many of Nashville's greats, High Court County keeps audiences asking for more!
If you love a little twang to get you rockin' then High Court County will quickly become one of your favorites.
https://youtu.be/xm1J5_42cQs
https://youtu.be/nMDjQpVDw8E
https://youtu.be/rOSIpIIUt7Q
https://youtu.be/4mijrFCm7uQ
https://highcourtcounty.com
https://www.facebook.com/highcourtcounty/
THE ROB DONALDSON BAND:
March 31st, 10:30-10:45pm
23 year old Rob Donaldson is a country singer/songwriter from Stirling, Ontario. He delivers a solid performance, whether he's just him with his guitar on stage or enjoying the audience with his band.
Rob's passion for music began when he received his first guitar as a Christmas present when he was 11years. He quickly discovered that not only did he love playing, but that he also enjoyed songwriting.
Rob dreams one day of hearing major country artists performing his original songs.
Meanwhile he keeps quite busy entertaining fans at various venues in and around Northumberland County, including Stirling's annual Front Porch Shenanigans, Canada Day celebrations and at local pubs and bars.
https://www.facebook.com/robdonaldsoncountry/
March 24th, 2018 Performers:
CORY JAMES MITCHELL:
March 24th, 7:30-8:00 pm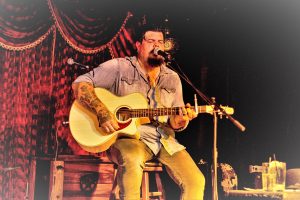 A self-described Canadian Country-Blues musician, with his roots in the blues guitar, Cory James Mitchell has a style that catches your attention. Cory has spent his entire life living and working in Southwestern Ontario Canada, reflected in his music which he says captures his true feelings about the people, places and experiences of where he calls home. His sound is gritty, genuine and full of emotion, a barebones style of country some have compared to a mix between Chris Stapleton and Kid Rock. He has opened for such groups as April Wine, Texas King, Aviator Shades and most recently Big Sugar.
www.coryjamesmitchell.bandcamp.com
https://www.facebook.com/coryjamesmitchell/
LEAH BELLE:
March 24th, 8:15-8:45 pm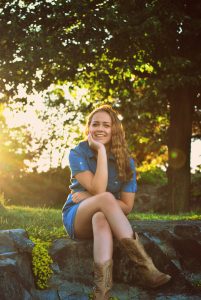 Leah Belle is a 15-year-old emerging country singing dynamo who was born and raised in Sudbury, ON. Leah, has been singing since she could walk but started taking lessons at the age of 6, looking up and emulating stars such as Carrie Underwood & The Band Perry. Her style is uniquely her own, as a fresh face with a sassy attitude. Even at her young age, she is motivated but most importantly, Leah is a true performer and has a passion that is driving her into such early success. Her first winning LIVE stage Performance was at the N'Wasamok Aboriginal Idol Competition. She was also the youngest one in the competition, chosen as the winner by a professional panel. Leah was then invited to perform at The Six Nations 7th Annual Concert for a Cure, opening for 2014 JUNO Winner, George Leach, and featured in The Brant News. While Leah is works hard on her education, her dream is to become a world class performer with hopes to inspire fans young and old.
https://youtu.be/ZUBpoHKr17w
https://youtu.be/HU7Xa9Xg2W4
https://youtu.be/wTstAjQ7Now
https://www.facebook.com/leahbellemusic/
SHANE McNULTY:
March 24th, 9:00-9:30 pm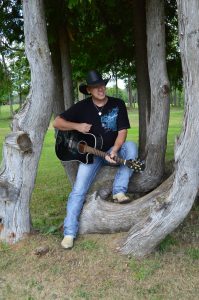 Shane McNulty a singer/songwriter, hailing from Renfrew Ontario, a rich agricultural area deep in the Ottawa Valley. From an early age, country music has been his passion that throughout the years has grown into a viable profession. Shane's encouragement at a young age was his father, who was an accomplished pedal steel player.
With his father's inspiration, Shane is now bringing his own brand of music to the country stage. Most notably to date, he has opened for the legendary Marty Stuart.
With 2 full albums "Cold Beer & Barbwire" and "Drive" under his belt and radio airplay growing with each single, Shane never looks back in life only forward. His "DRIVE" is full speed ahead.
www.shanemcnulty.com Check out:
1) If It's Alright
2) Hold on Girl
3) Hearts Divide
https://www.youtube.com/watch?v=ZNioUXGNhHc
https://www.facebook.com/shane.mcnulty.148
SOUTHERN BELLE:
March 24th, 9:45-10:15 pm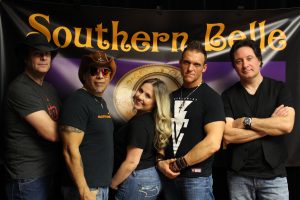 Southern Belle is a great up and coming New Country band that prides itself on gracing the bigger stages throughout Southern Ontario.
They have appeared at many Ribfests, Festivals and Jamborees receiving rave reviews every time they take to the stage.
If you're bored of the same ol' Classic Rock bands playing the same ol' Classic rock songs and would like a fresh new sound…then look no further than Southern Belle whose influences include Miranda Lambert, The Dixie Chicks, Lady Antebellum, Gretchen Wilson, Brian Adams and Bon Jovi!!
Southern Belle brings that great New Country/Rock sound to the stage and they keep their fans dancing all night long.
https://www.facebook.com/SouthernBelleCanada/
https://www.facebook.com/pg/SouthernBelleCanada/videos/?ref=page_internal
https://www.youtube.com/watch?v=q6MgFq4akt0
https://www.youtube.com/watch?v=UOF5zY34Yys
https://www.youtube.com/watch?v=fBiE3vw99Dw
JESSIE T:
March 24th, 10:30-11:30 pm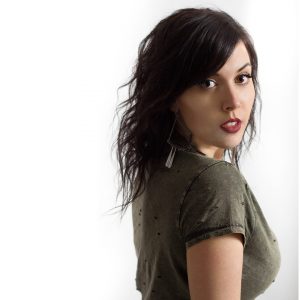 Jessie T is a singer/songwriter with undeniably captivating vocals and an unique songwriting perspective. Teamed with award-winning Canadian producer, J.Richard Hutt, her debut FACTOR funded album 'Reckless Heart' was released September 2016.
Since moving from her hometown Kingston to Kitchener, Jessie has been playing at venues throughout Southern Ontario expanding her fanbase. Gracing stages with artists such as the Western Swing Authority, Tonya Kennedy and John Landry, Jessie's hard work was rewarded when she was asked to perform Kitchener's Canada Day festival in 2017; Other headliners that day included River Town Saints and James Barker Band.
Jessie's talent has won her many vocal/songwriting competitions. She also was selected as a Season 5 judge on the critically acclaimed vocal competition The Shot alongside Danya Dixon (second in charge of Canadian Music Week) and Rick Barker (former manager to Taylor Swift, Social Media consultant for Scott Borchetta of Big Machine Label). Jessie was crowned the winning judge when both of her represented artists made top 4, one of whom went on to be the season's winner. She's set to return for Season 6 in Fall 2018.
With a promising career on the rise, Jessie T is an artist you will certainly want to look out for.
www.jessie.ca
https://youtu.be/jqHMo_ZbhrA
https://youtu.be/sfBQZi1kP-E
Meet My Crazy- Jessie T (LIVE).mov
Advancing to the Semi-Finals:
Jessie T
Cory James Mitchell
Shane McNulty
March 10th 2018 Performers:
WENDY WHELAN & THE RUBBER BAND:
March 10, 7:30-8:00 pm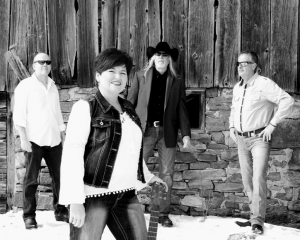 Wendy's passion and energy as a performer is truly contagious whether it be on a small or large stage. It doesn't matter if it's a powerful rocker, soft love song, or some country heartache: this dynamo can deliver it straight to your heart and soul.
So what do you get when you mix one part super dynamo country styled vocalist with three parts of select veteran musicians out of Muskoka? Well in this case you get… drum roll please… "Wendy Whelan and The Rubber Band"!
This 4 piece band initially formed in the winter of 2016 to play a benefit show has continued to pick up speed performing at a variety of venues, outdoor festival stages and private functions in the Simcoe County, Muskoka, and surrounding areas.
With several decades of combined experience, none of the members are strangers to performing having played in various projects over the years. The proverbial road has been long but has now brought them all together as Wendy Whelan and The Rubber Band. Although best described as a Rockin' Country group, the band plays a variety of music: traditional and modern country, blues, rock, and some originals.
If you love Miranda Lambert, Terri Clark, Patsy Cline, or simply crave some great rockin' dance music, these guys, and girl, will have you wanting more.
https://www.reverbnation.com/wendywhelanandtherubberband/videos#
BRETT KINGSWELL:
March 10, 8:15-8:45 pm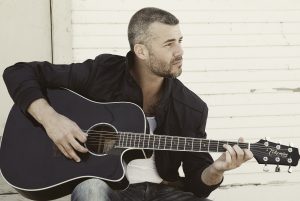 With an extensive musical background, and after overcoming his personal challenges, Brett is excitedly launching himself back into the Canadian Country Music scene. A rugged and passionate acoustic musician, Brett is an advocate of mental health and addiction, and the importance of sharing music as a tool to connect and heal. With a unique sound and style, unmistakable country growl, dynamic stage presence and infectious personality, Brett shares his tales of love, leaves, liquor and loss. This Port Elgin Ontario hometown musician is currently working with Canada's finest and most recognized producers, musicians, and marketers, and is one to watch for on the global country music stage.
https://youtu.be/W6yGcLEUXpE
https://youtu.be/sK-vVYFsDe0
https://youtu.be/O58tput4DiY
https://www.brettkingswellmusic.com/
COUNTY ROAD ONE:
March 10, 9:00-9:30 pm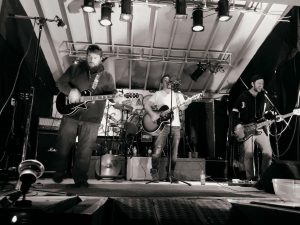 County Road One is a country/southern/rock band from Oshawa, Ontario with roots in Minden and Haliburton.
The band was founded by the lead singer/songwriter and producer Joel Edwards. Joel has been involved with music for over 20 years. Upon the passing of his brother in law 2 years ago, Joel began to focus more on his passion of songwriting and began to write and record the songs that were coming out of his heart. Together once again as bandmates, he has brought on Theo John (percussion), Earl Johnson (guitars) and Eric Casper (bassist) into the project to form County Road One and they are currently getting ready to join the CCMA and CMAO here in Canada. You can find them on
https://soundcloud.com/user-90053796/find-our-way/s-vGAX4
https://soundcloud.com/user-90053796/street-light-fire/s-yqRJh
https://www.youtube.com/watch?v=qxxp3g9Ekkk

https://www.facebook.com/countyroadone/
https://www.instagram.com/countyroadoneband/
STEPHANIE DAUNCEY:
March 10, 9:45-10:15 pm
Stephanie Dauncey grew up listening to all the old country music and watching her dad and his band play for dances and open for big names like Faron Young and Charlie Waller. Her own country style has been influenced by Bluegrass and Old Country, keeping her childhood musical memories very much alive. Stephanie is gaining an appreciative fan base in the Kawarthas and Peterborough County, steadily playing at local venues and festivals. Stephanie continues to dream and work toward a time when music is her full-time career and along the way her songs and voice are making a positive difference in the lives of others.
JOSHUA DAVID:
March 10, 10:30-11:00 pm

Joshua David is currently in the studio with award winning singer/songwriter/producer Jason Barry.
He has been very fortunate on different occasions to have been able to live in Nashville co-writing with other seasoned song-writers.
His musical path has seen him grow, learn and experience a journey that has been mentored by incredible musicians. Joshua has been performing on stage since the tender age of 4, starting with choirs, leading to open mics and jams and competitions to sharing the stage with very talented musicians, most recently opening for Aaron Pritchett.
Growing up in Kitchener Waterloo, which is a Blues driven music scene, this style was Joshua's earliest influence. It was a natural transition for Joshua into Country music with his passion and ease to tell stories through his song writing. Joshua succeeded in placing within the top 8 world finalist at Nashville's American Country Star Competition at the age of 17. It's Joshua's dream to perform and share his music with people all around the world.
https://www.youtube.com/watch?v=i22-bNw0lTk&feature=youtu.be
https://www.youtube.com/watch?v=4krzEcApxAs&feature=youtu.be
https://www.youtube.com/watch?v=_InEWGIFCjo&feature=youtu.be
https://www.facebook.com/Joshua-David-223226067689752/
Advancing to The Semi-Finals:
Joshua David
Wendy Whelan & The Rubber Band
Brett Kingswell