Performer & Judge Bios
April 11th Final Judges:
Tony Tarleton, General Manager of MapleMusic Recordings/Fontana North
Tony Tarleton is currently the General Manager of MapleMusic Recordings/Fontana North, one of Canada's premiere Independent Labels and Distributors, working alongside artists such as Royal Wood, Martha Wainwright, The Bros Landreth, CAIRO, JP Hoe, The River and The Road and many, many more.
He is a member of the Board of Directors for the Canadian Independent Music Association, and an active voting member of both CARAS and the Canadian Country Music Association.
Mike Denney, President MDM Recordings
An active member of the North American country music community, a proud member of the Canadian Country Music Association® (CCMA®) Board of Directors and the 2014 CCMA® (award) Record Person of the Year, Mike Denney, President of Toronto-based MDM Recordings Inc. (MDM; an independent Canadian country music label, distributor, publishing and artist management company), believes in his artists and is prepared to invest whatever it takes, as long as it takes.
A 25+ year veteran of the music industry, Denney's core business mantra is work hard-play hard, and he aspires to work with and represent talent who are willing to give 110% of their efforts to their musical craft. He in turn meets this with the same level of commitment to his MDM "road family".
Affectionately known as "Denney" he is a man with a smile and a vision, acknowledged as a fervent champion of the Canadian music industry. He proactively built his team of those who share his passion to amplify industry activity, celebrating the rich artistic talent and opportunities in Canada.
Under his leadership, such professional dedication has magnified MDM, increasing the 2014 – 2015 Canadian-market share five-fold for the second consecutive year. In strategic complement, to enhance artist success through international recognition, Denney recently championed MDM's operational expansion to both the Australian and American territories.
A musical soul fed by a country music sweet spot, Denney's infectious enthusiasm manifests through his work ethic, a driving force behind the MDM team.
Trevor Lamas, National Promotions Manager, Sony Music Entertainment:
Trevor Lamas has worked in the Canadian music industry for 30+ years.
A retired bass player, he has cut his teeth in music retail, band management, and working for record labels, Polygram, Universal and Sony BMG.
He is currently National Promotions Manager for Sony Music Entertainment Canada specialising in country and rock.
Having just completed 15 years at Sony Music, Trevor has worked with a multitude of artists including Jason Aldean, Randy Houser, Brad Paisley, Miranda Lambert, Gord Bamford, Brooks and Dunn, and Carrie Underwood and was recently involved the signing of former Havelock "The Next Country Star" winners, Cold Creek County.
Bruce Good, The Good Brothers
In 1970 Bruce Good was a member of the trio James and the Good Brothers whose first tour was on the outrageous Festival Express. This train crossed Canada with acts of the day such as The Grateful Dead, Janice Joplin, The Band, Buddy Guy, Ten Years After and many more. Later, when James left the group, Bruce and his twin brother Brian recruited younger brother Larry and The Good Brothers were born.
After receiving gold records and garnering 8 Juno awards and Big Country awards (predecessor of the CCMA) for best country group, Bruce became manager/agent for the Good Brothers and did so for 23 years. He received a Canadian Country Music Association award for instrumentalist of the year for special instrument, (autoharp) and in 2004 The Good Brothers were inducted into the Canadian Country Music Hall of Fame. This spring will mark their 37th tour of Europe.
Bruce has been on the balloting committee for the CCMA for the past three years and is presently 2nd Vice President of the Country Music Association of Ontario. Bruce feels his strongest asset is the artist's perception that he brings to the board.
April 4th Semi-Final Judges:
Russell deCarle: Prairie Oyster
Russell deCarle is a founding member, vocalist, bassist, and contributing songwriter to the multi-platinum country-roots group Prairie Oyster.
Russell's first solo project, Under The Big Big Sky was released in 2010 and is a distinct departure from the sound of the band; and features jazz and torch-blues influenced vocals on nine of eleven self-penned originals.
The sound is a celebration and culmination of a lifetime of music, including a time when Buck Owens, The Beatles, and Frank Sinatra could all be heard played back to back on the radio.
2014 saw the release of Live at Loud Mouse Studios, a recording of 15 cover songs that have become staples of deCarle's live performances.
The deep groove of the unique trio instrumentation (rhythm acoustic guitar-deCarle, lead acoustic guitar-Steve Briggs, and accordion-Denis Keldie) brings to life timeless classics and selected covers of musical friends and influences.
Russell is an in-demand guest vocalist, a member of the CCMA Hall of Fame and the SOCAN Hall of Honour, a two-time recipient of SOCAN Song of the Year, and has won multiple Junos and CCMAs. He is currently working on a new studio album of original material set for release in 2015.
Heather Ostertag: Heather Ostertag & Associates
With 35+ years in the Canadian music industry and many of those years as the President and CEO of FACTOR, Heather has dedicated her career to the advancement of Canadian talent. She is the former Interim Executive Director of the Country Music Association of Ontario and served on the Board of the CMAO as a director as well as acting as president for two years. She is a past chair of the Canadian Country Music Association (CCMA), and is a life-time director on the Board of Directors for the East Coast Music Awards. She has received many accolades throughout her career which include receiving the Order of Canada in 2003, the Jo Walker-Meador International Achievement Award, Country Music Association (USA) in 2007, and the East Coast Music Association – Industry Builder Award in 2012 among many others.
Heather is an individual that is considered to be an inspiring values based leader. She is also a passionate supporter and developer of Canadian culture, with a reputation that has demonstrated strong strategic and operational management execution skills – a dedicated people developer. Achievement, creativity, results driven, tenacity, resilience, empathetic problem solver and persuader are some adjectives used to describe her.
Brandon Scott: Cold Creek County
After blowing the roof off the house at the Havelock Country Jamboree last summer and having recently signed with Sony Music Entertainment – Cold Creek County, based out of Southern Ontario is rolling onto the country music scene impressively loud.
Front man Brandon Scott is just beginning to experience the Dream he started chasing at a young age. Brandon started in a Rock band called Counterfeit Fifty opening for bands such as My Darkest Days, Three Days Grace among many other top Canadian Rock Bands. This brought the connection with drummer and Band mate Doug Oliver of My Darkest Days.
In 2014 Cold Creek County opened for country stars such as Dallas Smith, Emerson Drive and Jason Blain among a few. They have since caught the attention of music manager Chief, at Chief Music (Florida-Georgia Line, Dallas Smith, Chris Lane, and Joey Moi) as well as Canadian renowned companies, SONY Music Entertainment and The Agency Group. Their professional team is growing as strong as their career ahead of them.
Being heavily influenced by Country and Rock, the band brings both worlds together in a way that's sure to get your feet stomping. Brandon Scott (Lead Vocals), Doug Oliver (Drums/formerly in Island Def Jam recording artist group My Darkest Days and co-writer for Three Days Grace), Trevor McLeod (Guitar/Backing Vocals), Josh Lester (Guitar/Backing Vocals) and Justin Lester (Bass/Backing Vocals).
Their new album produced by Scott Cooke (Chase Rice, Assistant Engineer on Florida Georgia Line, Jake Owen, Dallas Smith) and co-produced by Doug Oliver is due out in 2015. Their album includes songs from Nashville's Valhalla Music Group, Warren Brothers and Wind-up Entertainment.
Bob Spencer : Metalworks Production Group
Bob Spencer is the President of Metalworks Production Group one of Canada's premier event suppliers and also the home of the legendary Metalworks Studios.
Bob also owns Band World Mobile Stage, Ontario's largest private mobile stage company.
National Defense Headquarters once called him, "Canada's Bob Hope," having produced 24 overseas and Canadian military shows entertaining our troops in Bosnia , Cyprus ,Egypt ,Germany ,Israel , Cambodia and even remote bases in Canada's high Arctic
A 30 year veteran of the music industry, Bob grew up as both a professional musician and a producer of shows and events .Bob is also a partner in his own Festival called Jazz on the Mountain at Blue .
KRISTEN HAWLEY, March 28th, 7:00-7:30pm
Born and raised in Stratford Ontario, Kristen Hawley started singing country music at the age of 12. In 2007, she competed and won a local singing contest, called the Stratford Star, beating out Justin Bieber!This past February Kristen recorded her first digital EP and has had the proud honour of it being picked up and played by many country radio stations across Canada.
One of her biggest musical inspirations is Shania Twain. Dancing and singing to Shania's music at the age of 5 was how she discovered her love of singing and writing country music.
https://www.youtube.com/watch?v=Os_kRMbA_as
https://www.youtube.com/watch?v=s-qbdCU3xMs
https://www.youtube.com/watch?v=ML0DF77Dg8Q
https://www.facebook.com/kristenhawleymusic
---
TC WITTEMAN, March 28th, 7:40-8:10pm
22 yr old TC Witteman has always listened to country music. George Strait is his source of inspiration.
When he was 10 he took drum lessons for a couple years but it never really caught on so Later in his teens he began teaching himself how to play the harmonica and then ukulele. Two years ago he received a guitar as a birthday present, and realizing that a guitar was only 2 more strings than a ukulele so it couldn't be that much harder, he taught himself how to play country music and it has all just gone from there.
Currently a student at Laurier University he has played live shows in and around Cambridge, Waterloo and Kitchener. His proudest accomplishment so far is when I played in Maryhill, Ontario at the Commercial Tavern accompanied on stage by Canadian country musician and personal mentor, Paul Weber.
---
AUGUSTA CAMPOLI, March 28th, 8:20-8:50pm
"You can call me Gus, I don't mind". But her name is Augusta and the 15 year old country singer/songwriter doesn't mind repeating the name to make sure audiences get it. Whether she is performing in Canada or in Nashville, Gus has an air of calm and confidence in her music and in herself. "I have a song called "Honesty" and it says, "I'm happy being me". That about sums it up". Augusta started with a focus on classical music but the heart wants what it wants. Country music captured her heart hard and fast and simply wouldn't let go. "It's the stories, the pure melodies, the real life, down to earth feel of the sound that I love. It just feels like me" she says, "and it's a great genre for girls to speak their minds. There are so many amazing women in country". "Hey, I'm inspired by boys too. They make great subjects for songs." "Writing songs is a huge part of my life. At my age it's the only way to tell stories that really represent how I'm feeling and what I'm going through." Augusta has grown up dreams and expectations but is in every way a teenager. She says "Some kids dream of the NHL. I dream of the Grand Ole' Opry. It's all good. The only way to get there is one song at a time".
https://www.youtube.com/watch?v=xlH6PvZRII4
https://www.youtube.com/watch?v=pwqMcXf5aQc
https://www.youtube.com/watch?v=G1vkZDAMYik
---
JAMES BARKER BAND, March 28th, 9:05-9:35pm
James Barker's love of country music started at age 4 with his first instrument – the fiddle. He started to play the drums in grade 6 but it was in grade 7, when he picked up his first guitar that he really began to shine. Influenced by everyone from George Strait to Led Zepplin gave him a unique style and he has performed with bands – playing mostly lead guitar &travelling all over Ontario.
On his first trip to Tennessee, he had the chance to write with some of Nashville's leading country writers. While there he cut a demo CD which included one of his originals "Back Yard Tan"
James was one of 5 finalists from Ontario on CMT's "Big in Small Town" talent search competition. This past summer he won KICX 106′s "North of Nashville Star" competition at Kempenfest in Barrie. James continues to chase his dream and play venues all over Ontario on a full time basis.
www.jamesbarker.ca
---
AMBRE FOLEY, March 28th, 9:45-10:15pm
After making it to the finals of Northumberland Idol when she was 16 years old, Ambre Foley became more motivated in making country music her career. She enjoys performing and seizes every opportunity to be on stage doing what she loves best. She has a deep satisfaction connecting with the audience and knowing that people are listening to the story behind the song. Recently she has begun to write her own music.
https://www.youtube.com/watch?v=NMGbF-U_Voc
https://www.youtube.com/watch?v=2a6T9oE-M8o
---
ANNE FINLAY, March 28th, 10:25-10:55pm
Anne Finley has enjoyed radio airplay from her radio single releases across Canada, Australia, Germany and The Netherlands. "Playin' Second Fiddle" (released 2003) and "Missing Piece" (released 2006) were also featured during the launch of "Convoy For A Cure" (released 2011) on the Canadian Trucking News Radio Show on XM Radio. The song "Convoy For A Cure" was penned by Anne and co-writer Bill Petrie in support of Trucking For A Cure ( www.truckingforacure.com ), a non-profit organization comprised of professional female and male truck drivers raising money and awareness for the Canadian Breast Cancer Foundation.
Originally from Pefferlaw Ontario, Anne has had the pleasure of performing at many venues, fairs and festivals entertaining crowds whether belting out a bluesy up-tempo or tenderly caressing a ballad.
Anne is currently working with Studio B laying pre-production tracks for new material which will be released later this year.
www.reverbnation.com/annefinley
www.facebook.com/annefinleymusic
---
NORTHERN ROADS, March 28th, 11:10-11:40 pm
Northern Roads is an Alternative Folk Band from Scarborough, Ontario, Canada. Formed in 2013, the band consists of long-time friends Connor Allen (Lead Vocal), Mitch McCartney (Guitar, Vocals), Rob Almeida (Guitar, Vocals), and Matt McCartney (Percussion, Guitar, Vocals).
The band's sound has been influenced by Mumford & Sons and The Lumineers. Northern Roads released their first EP "Take Your Time" in 2014 and have been on the road to success ever since.
They were recently selected to showcase with world renowned vocal coach Elaine Overholt (you may have seen her giving vocal lessons on the Ellen show)
They have received an offer to perform at Adrian College in U.S.A. with Easton Corbin.
This year they were nominated for a Rising Star Award at the CMAO award show coming up in May, released their first single to radio called "Take Your Time" and just recently they were selected to perform at 2015 Canadian Music Week in Toronto
http://www.reverbnation.com/northernroads
www.northernroads.com
---
JESSICA WEDDEN,
March 21, 7:00-7:30pm
12 yr old Jessica Wedden is showing a very promising future. She continues to impress and entertain audiences with her unique step dancing & trick fiddling style. She particularly enjoys Celtic and traditional Canadian fiddle music. Performing with her is guitar player Norm Herns.
Jessica began her studies with fiddling in October of 2011 and continues to be a member of the Blue Skies Fiddle Orchestra of Maberly, Ontario.
In November of 2012, she had the great fortune and pleasure of starting private fiddle lessons with our country's famous award winning Cindy Thompson whom Jessica idolizes for her electrifying combination of fiddle playing and step dancing. Recently she was profiled in the December issue of Celtic Life Magazine.
Jessica's impressive talent and zest for achievement will go far to win her place as one of Canada's young rising stars.
---
GLENN CODE,
March 21, 8:00-8:30pm
Glenn Code serves up country rock with a sexy blues twist.
You experience your life in his songs; from marriage and divorce, to drinking and sex…sometimes in the same song.
Glenn recently came back to the professional music scene after spending time raising his family; those experiences have given him a wealth of material to write about. If you enjoy a dynamic and riveting performance of music that reflects your life, with tongue in cheek humour, check out what this Ontario man has to offer.
Set The Bed On Fire – Glenn Code original song
Little Things – Glenn Code original song
Making Memories – Keith Urban cover by Glenn Code
---
KAITLIN KOZELL,
March 21, 8:45-9:15pm
Kaitlin Kozell, 25, is a passionate Country Music Singer-Songwriter, with a sound born from new and traditional country influences. She has released 4 singles to country radio, and was part of the Emerging Artist Showcase at Boots & Hearts 2014.
She will be performing again at the 2015 Boots & Hearts festival.
Kaitlin is also the Artist Spokesperson for Global Angel Charitable Organization,based out of Peterborough ON. This charity assists in the facilitation and orchestration of Medical Transport globally. Kaitlin has dedicated a song to the charity, 'Angels to Be Found'; it is now available on iTunes, with all the proceeds from the sale of the song going to Global Angel.
---
VICTORIA POWELL,
March 21, 9:50-10:20pm


Armed with a guitar and ready with a smile, Victoria is an accomplished songwriter and performing artist. She has co-written songs with established songwriters in Nashville and recorded two CDs and several singles She is active in the community and visits schools to raise awareness through her anti-bullying campaign and original song "Stronger" launched in the Francophone community as "Puissance".
This fall she appears in 10 episodes of TFO's JAM2 featuring Franco-Ontarian songwriters.
http://youtube.com/user/victoriapowellmusic
---
STACEY BANNON,
March 21, 10:30-11:30pm
Growing up outside of the GTA, in the tiny town of Orono, ON hasn't kept Stacey Bannon from dreaming big. At the tender age of just two years, she was already serenading her family around the house and by the age of five, her father was taking her to karaoke events where she belted out Shania Twain songs. As she grew, much of her time was spent writing poetry, but she knew there was something missing in the equation and soon picked up the guitar. Her musical taste and influences ranged from country to rock, folk, rap and reggae which helped Stacey craft her own unique sound.
A songwriting trip to Nashville brought Stacey face-to-face with some of the best in the industry, including Willie Mack, Kim Tribble, Patricia Conroy and Danick Dupelle. Back in Canada, several demos were recorded with a number of the country's 'A' list musicians and the new songs took shape.
Final touches are being put on some new songs and an EP album is in the works for release in early 2015.It's a tough road ahead, but Stacey is facing every challenge with the passion and determination that has brought her this far.
---
HENRY NORWOOD,
March 21, 11:10-11:40pm
Henry is a 16 year old singer/songwriter from Perth Ontario. He has played on stages around the Ottawa Valley since the age of 11. He has a deep love and respect for traditional country music. His influences range from Merle Haggard, Buck Owens and Kris Kristofferson to Steve Earle, Jamey Johnson and Hayes Carll. His first effort at songwriting the song Another Bottle Another Day was a national semi-finalist in the 2013 CBC Searchlight competition and Henry has been a very busy guy ever since. He is currently performing and writing new material hoping to put together a full length album in the near future.
http://music.cbc.ca/#!/artists/Henry-Norwood
https://www.youtube.com/channel/
https://www.facebook.com/HenryNorwoodArtist
---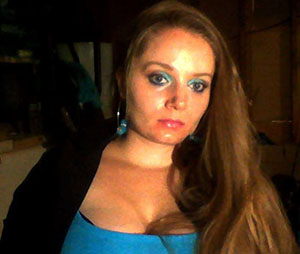 SARA SILVER, March 14, 7:30-8:00pm
Sara Silver, currently living in the Durham Region, is a talented singer in many genres but reaches out to country music because of the way it touches and strongly affects her listeners.
Her singing and songwriting style have been greatly influenced by Dolly Parton, Mariah Carey, Whitney Houston and Martina McBride.
Sara's dream as a country performer is to share her passionate music and genuine lyrics with the world and maintain longevity as a country music star.
https://www.facebook.com/video
---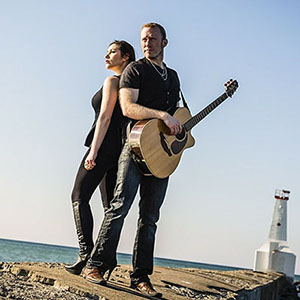 MATT WILLIAMS & ALYSSA MORRISSEY,
March 14, 8:15-8:45pm
Matt Williams & Alyssa Morrissey are quickly making a name for themselves in the Country Music World. Playing together since 2012, these two Ontario artists will capture your attention with their soothing blend of energy & harmony. They currently have a single on iTunes entitled "Make Love Tonight".
www.mattwilliamsproductions.com
Make Love Tonight – Acoustic Original: Watch Now
Somewhere With You: Watch Now
It Goes Like This: Watch Now
---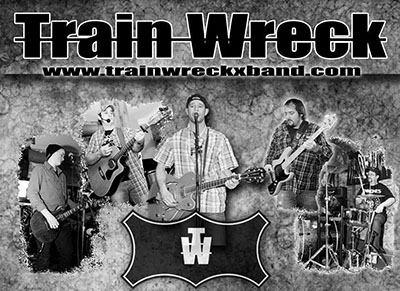 TRAIN WRECK, March 14, 9:00-9:30pm
Train Wreck is a Canadian country rock band made up of Ryan Anderson, lead vocals & guitar, Kyle Renton, vocals/lead guitar, Jeremy Huffman, vocals/drums, Daryl Scott, vocals/guitar, and Jesse Miller, bass guitar.
They have opened for Sony recording group Cold Creek County on multiple occasions, as well as headlining their own sold out shows. Inspired by everyone from Johnny Cash to AC/DC they have developed a unique country sound with rock 'n roll edge.
Train Wreck is an entertaining crowd favorite everywhere they go. Through their music they have the greatest satisfaction knowing they are giving the audience a chance to let go of everyday stresses.
---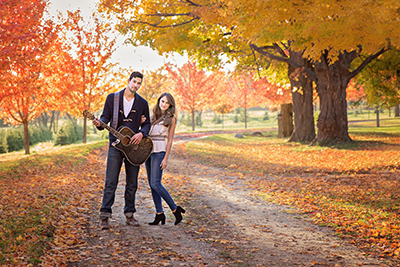 BROOKE & BEN,
March 14, 9:45-10:15pm
Brooke and Ben hail from Uxbridge and bring their charisma and unique and original sound to the audition stage of The Next Country Music Star Talent Search.
They cite Johnny Cash and Michael Jackson as their biggest musical inspirations, appreciating the hard journey each took to become musical icons. As singer/songwriters one of their ultimate goals is to play at The Grand Ol Opry.
---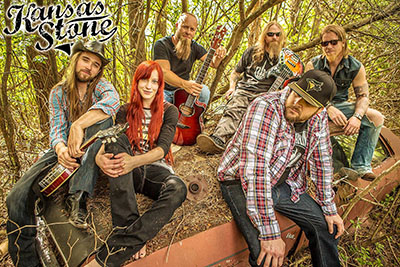 KANSAS STONE, March 14, 10:30-11:00pm
Kansas Stone is a high energy Country band that fuels off of many different styles. They deliver a sound that ranges from old & new country, to blues, rock, and more. Kansas Stone has become notorious for their catchy melodies and well-crafted original songs. Some of Kansas Stone's influences include: Waylon Jennings, Zac Brown Band, Garth Brooks, Alabama, Jason Aldean, Johnny Cash… many more.
Theyreleased their first single and music video in summer 2014 entitled: "Drink On" a feel good summertime song that got the attention of many. Kansas Stone are currently working hard in the studio preparing for the release of their first 4 song EP expected to be out in the spring of 2015.
What began as a fun project for band members Brian Vain and Matt Davey has quickly escalated to a band with long-term potential: one that blends the talents of its band members together to produce a distinctly original sound. Members of Kansas Stone include: Brian Vain (guitar/vocals),Matt Davey (lead guitar/banjo/vocals),Dave Ahara (guitar/back-up vocals), Brad Ryder (drums), Geoff Holstead (bass) & Megan Stewart (keyboards/back-up vocals)
"Drink On" Watch Now
Kansas Stone Live with Tebey Watch Now
FACEBOOK PAGE: Visit Facebook
WEB SITE: http://www.kansasstone.ca
---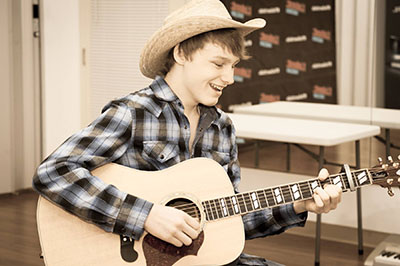 CAMERON vonCRIEGERN:
March 7, 7:30-8:00pm
17yr old Cameron von Criegern is currently enrolled at Thomas A Stewart Secondary School in Peterborough, in their Musical Theatre program. He just recently landed one of the leading roles in the school's musical of Elton John's Aida.
His inspirations include his dad whom he claims knows more country songs and riffs than most now that Cameron has discovered his passion for country music, Keith Urban, Blake Shelton, Luke Bryan, Chad Brownlee, Ed Sheeran and Bon Jovi.
When not at school Cameron is performing as often as he can, at the Carpe Diem festival, at Dr J's BBQ& Brew in Peterborough (formerly The Montreal House) and has participated twice in Talent Nation.
Just starting out on his country music journey both as a singer and songwriter, Cameron is determined to one day be playing the big venues.
http://youtu.be/TOnhTj6Nn40
http://youtu.be/vRHWb4KHkhM
https://www.youtube.com/watch?v=aTWUkk8L-z4
---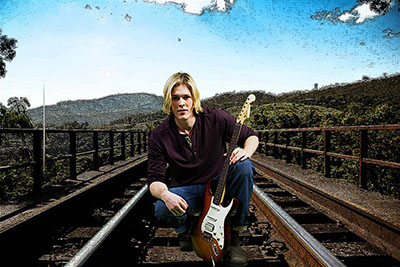 JOSH THOMPSON, March 7th, 8:15-8:45pm
Josh Thompson lives in Belleville and has been playing acoustic gigs all around the Bay of Quinte area in places like Belleville, Trenton, Tweed, Brighton, and Picton. He plays at every open mic opportunity and is anxious to move up to the next level of performing. As a singer/songwriter Josh understands that music is the universal language.
His greatest musical inspiration is country music icon, Keith Urban, country respecting him for not only being a phenomenal lead guitar player/performer and songwriter, but also inspired by how he paid his dues in the honkey-tonks of Nashville for 10 years before he was discovered. He had a dream and he never gave up.
Josh's dream is to become an equally well known singer/songwriter. He enjoys songwriting in the country genre because much of it reflects on the experiences of honest, average hardworking persons. Recognizing that it is very hard and very rare to get a chance at the next tier of performing, he sees The Next Canadian Country Star Talent Search as an avenue towards his hopes and dreams.
https://www.youtube.com/watch?v=3fO5YMQ-dy0
---

THE JESSE SLACK BAND:
March 7, 9:00-9:30pm
23 yr old Jesse Slack is a young country recording artist and songwriter who is making quite the name for himself in the music industry.
Jesse grew up in Peterborough, Ontario listening to his Mom sing country songs around the house. Jesse learned to play guitar with the hope of becoming a rock star and first got involved in music with his twin brother Jake Slack in a duo group called The Slack Brothers.
After exploring different paths, Jesse continued his endeavors in music by moving to London, Ontario where he attended the Music Industry Arts program at Fanshawe College.
Although his passion is country music, he also writes blues, rock and folk songs.
Jesse recently released his debut EP Going Drinkin Tonight with producer Jody Anderson. He has also joined forces with fellow Music Industry Arts alumnus, Steve Rivers to play many shows across Ontario and they have received great media attention.
Please check out Jesses EP on iTunes.
www.jesseslack.com
---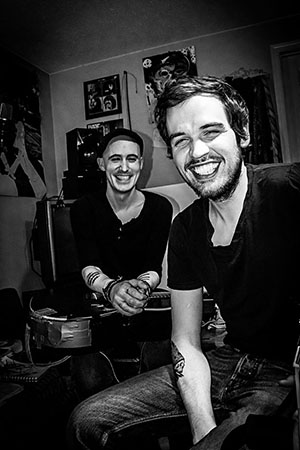 JOHN ROSS & EMERSON IRELAND:
March 7, 9:45-10:15pm
John Ross and Emerson Ireland are modern day troubadours. Each has made their own respectable careers performing, recording, writing and promoting music.
Versatile musicians, and actively performing in the Durham Region and beyond, John and Emerson, when not playing together, can be found on stage with their own bands, or hosting open mics at The Hub in Oshawa.
Its hard to pin one style of music on the two of them. John says it's best described as Old School Country-Rockabilly-Bluegrass. Inspired by Hank Williams and his contemporaries, they fuse new life into old classics, and show off their own strength as songwriters too.
https://soundcloud.com/johnnyrossandthewild
www.emersonireland.com
---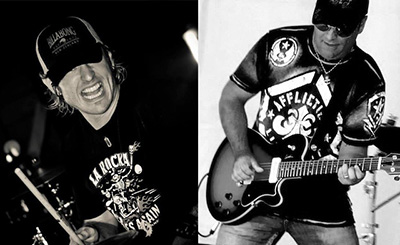 JAMIE STEVER: March 7, 10:30-11:00pm
Country artist Jamie Stever injects his unique charisma and energy into the country music scene one song at a time. Originally from Kingston, ON Jamie's interest in writing and performing started to take shape at the age of 14, when his older brother brought home a friend's guitar. It didn't take long for Jamie to borrow the instrument and soon realize that music was his life's calling.
After studying classical guitar at Cambrian College in Sudbury ON, Jamie returned to his roots and the country genre that resonated with him. While honing his craft as a professional musician, Jamie began to establish himself as a skilled songwriter as well
He has written with several hit songwriters and in May 2013 Jamie
released his debut album PRETTY GOOD START. The first single, "Sweet Sweet Summertime" was released to country radio nationwide in the summer of 2012, received heavy rotation and earned a respective spot on charts with Jamie doing a cross-Canada radio and promotion tour. Not to be outdone, CBC Music.ca came on board headlining,"Jamie Stever, Alan Jackson, Kid Rock – Country Songs That Celebrate Summer."
Jamie's single "No One's Stronger Than A Mother" led him to a partnership with MADD "Mothers Against Drunk Driving."
You may recognize one of Jamie's songs, "Sweet Sweet Summertime" and his recent single "Make my Day", that were both top 50 in Canada. The single is currently being played in 35 states
http://www.jamiestever.com
---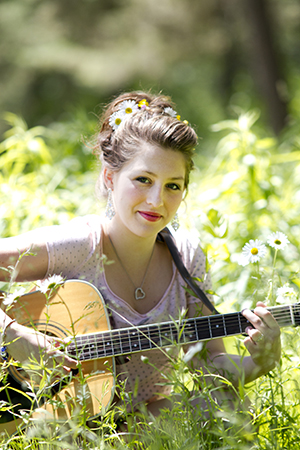 BRIANNAH COTTON Feb 28th 7:30- 8:00pm
Briannah Cotton is an accomplished multi-instrumentalist and vocalist, singing from the heart and writing from the soul.
She can dominate classic covers by the likes of Etta James and Dolly Parton. Her incendiary voice breathes life into yesterday's favorites and she is gradually building her own catalogue of originals.
Hailing from Lindsay, Ontario, Briannah is the lead vocalist with "The Briannah Cotton Band," a solid band that's been stomping its way into hearts and ears of audiences for over two years at festivals, jamborees, and concert theatres.
Briannah is currently spending time in Nashville writing and recording with some of the finest writers & musicians in the city, as well as with Doug Oliver of "Cold Creek County" Briannah plans to release her debut EP through Nashville's MapleStar Music & Media before the end of 2015.
cameron@maplestarmusicmedia.com
http://www.reverbnation.com/briannahcotton
https://www.facebook.com/BriannahCotton
---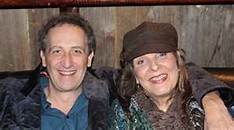 FIVE MILE TURN
February 28, 8:15-8:45pm
Jeanne L. Thompson and her partner, muse, guitarist and friend Ken Tuck are the duo called Five Mile Turn. They are Canadian singer/songwriters and musicians who are passionate about Peace and perform as Five Mile Turn.
Their songs reflect the need to empower and inspire. They have been together for five years now and have been writing songs since they met. They are now beginning to share what they have learned through original lyrics and music.
Five Mile Turns songs cover a wide range of topics and genres. They love playing together acoustically but equally love rockin' out with a band. Their music is simple so it's easy for any seasoned musician to join in and they invite that to happen while on tour.
Although they both have been musicians for a long time, this duo is brand new. They claim to be late bloomers as far as venturing this far out there. Their inventive, unique and truly original songs come from the heart and in the spirit of love and peace.
http://artistecard.com/fivemileturn
---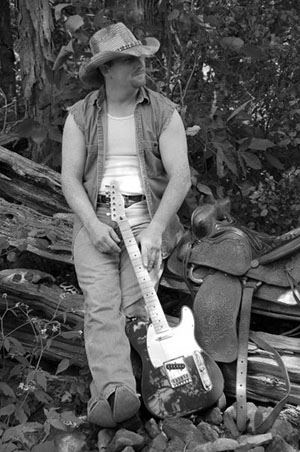 JAMIE POUNDER
February 28, 9:00-9:30pm
Jamie Pounder was born and raised in Prince Edward County. His love for music was nurtured by his singer songwriter father, and from the age of 5 Jamie travelled along with him to various Country Music Jamborees and festivals.
Artists who inspire him include John Fogarty, Buddy Holly, Elvis, Keith Whitley, Dolly Parton, George Strait, Alan Jackson and pretty much every country artist who gets to do what they love to do everyday.
Jamie's song are written fro the heart: he's lived almost every song he's written, or has written about someone he knows who has lived it.
Some highlights of his music career include playing with all the members of 62 South especially the original Four, playing in Nashville and having great writers like Troy Martin, Jerry Foster and Stella Parton come tell him how much they love his songs and his high energy stage presence.
Jamie has had the pleasure of playing the local Jamboree circle making stops at The Napanee Country Jamboree, Trent Valley Jamboree and Just Past The Pines Jamboree.
https://www.facebook.com/pages/Jamie-Pounder-Music
www.reverbnation.com/jamiepounder
---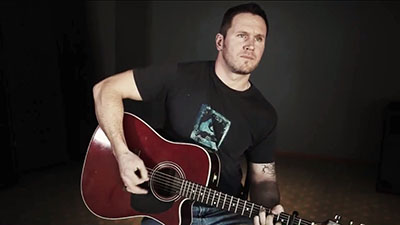 David Byrski
February 28, 9:45-10:15pm
33 yr old David Byrski lives in Bancroft Ont and has been playing guitar and other musical instruments since he was was 7 years old. He has been in numerous bands over the years playing drums, bass, lead guitar , back up vocals etc.
David was brought up with a lot Traditional country music in his life.One of his biggest singing inspirations is Mark Chesnutt because of Mark's "New Traditional" voice and style of singing.
For the past couple years he has been doing solo acts , performing his country songs and covers. A few years back he won the Talent contest at the Palmer Rapids Twin Music festival, a motivating moment in his rising music career !
https://www.youtube.com/watch?v=psgCrhWFlNs
https://www.youtube.com/watch?v=w2u1E7tAL3w
---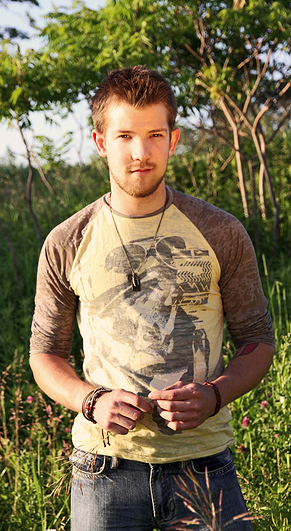 JESSE SLACK
February 21, 8:15-8;45pm
23 yr old Jesse Slack is a young country recording artist and songwriter who is making quite the name for himself in the music industry.
Jesse grew up in Peterborough, Ontario listening to his Mom sing country songs around the house. Jesse learned to play guitar with the hope of becoming a rock star and first got involved in music with his twin brother Jake Slack in a duo group called The Slack Brothers.
After exploring different paths, Jesse continued his endeavors in music by moving to London, Ontario where he attended the Music Industry Arts program at Fanshawe College. Jesse says:
I love being on stage and entertaining the audience. Its so much fun!
I want fans to have more fun than I'm having. If they have a good experience they are going to want to come again; that's everything for me.

Although his passion is country music, he also writes blues, rock and folk songs. Jesse explains I write about things that I have experienced in my life, and I try to put a lot of feelings into my writing. I want people to feel those feelings or understand what I am trying to say because sometimes we all need to assure ourselves that were not the only one who experiences things, or feels a certain way.
Jesse recently released his debut EP Going Drinkin Tonight with producer Jody Anderson. He has also joined forces with fellow Music Industry Arts alumnus, Steve Rivers to play many shows across Ontario and they have received great media attention.
Please check out Jesses EP on iTunes.
---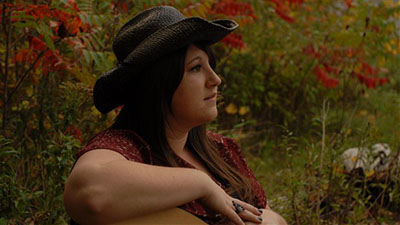 BECKY ELLIOTT
February 21, 7:30-8:00pm
Prince Edward County native Becky Elliott is no stranger to the stage- she has been focused on country music since she learned to speak and draws her influences from the likes of Miranda Lambert and Dolly Parton. Becky Elliott is known for her modern flair on classic country music and has been compared to the great Loretta Lynn, one of her biggest influences.
Becky has performed at various functions in both the Prince Edward County area and the GTA. Some of her past performances include: Hollyrood Jamboree, Napanee Country Jamboree, Just Past The Pines Jamboree, and the Cangig Country Music Competition, among other performances in local pubs and legions across the Prince Edward County and Belleville area.
Since launching her music career, she has had the pleasure of sharing the stage with some great up and coming artists including: rob Hood from Sawmill Road and Dukes of Haggard, Jamie Spurvey, Lisa Hart, Steve Piticco, Spike Piticco, Instant Rivalry, Robin Edgar, Dean Austin from the Kentucky Bluebirds, Cadence Garce of Runaway Angel, and Patrick Dorie.
Becky continues to play live actively, and has since been booked for Hollyrood Country Jamboree amongst other jamborees for 2016.
follow @BElliottMusic on Twitter
https://www.facebook.com/beckyelliottmusic
---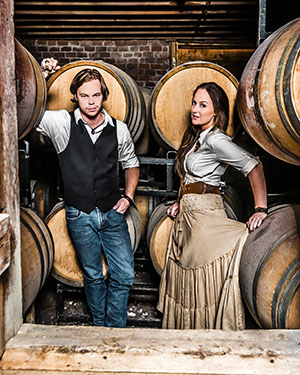 INSTANT RIVALRY
February 21, 9:45-10:15pm
Caleb and Megan Hutton started playing together as Instant Rivalry (IR) while attending high school. The Highway – a track off their first album – remained on the independent charts for nine weeks, peaking at number two and received international radio play.
Since their last album, IR has toured Canada (opening for acts such as The Trews, Jefferson Starship, Honeymoon Suite, Marshall Dane and Sarah Cripps) and have been traveling to Nashville, TN for songwriting and performing and are members of the Nashville Songwriting Association International. Both Caleb and Megan are the musical composers, lyricists and producers of Instant Rivalry's music. Caleb Hutton contributes to lead and backup vocals as well as playing many different instruments including acoustic/electric guitar drums, harmonica, acoustic/electric guitar, bass, banjo and mandolin. He is the bands lead guitarist.
Megan Hutton is the front woman of Instant Rivalry and contributes to lead and backup vocals and plays acoustic/electric guitar, mandolin, piano and bass.
www.instantrivalry.com
www.facebook.com/instantrivalry
www.soundcloud.com/instantrivalry
www.youtube.com/instantrivalrymusic
---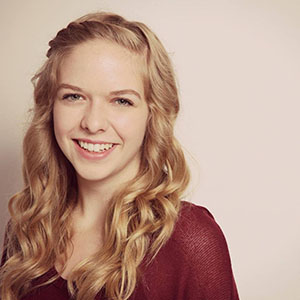 GLORIA DIGBY
February 21, 9:00-9:30pm
Hey Everyone! My name is Gloria Digby and I'm an 18 year old singer-songwriter from Napanee, Ontario. I started out singing at the age of seven in musicals, but I really got into music at the age of twelve. I sing lots of genres from classical to jazz to country – I love them all. I've been playing guitar for a couple years and I love jamming with other musicians to learn more about different styles. My family, friends and fans mean everything to me, I love being up on stage and sharing my music with the world.
http://www.reverbnation.com/gloriadigbymusic
---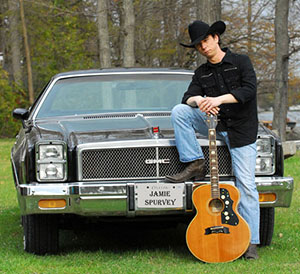 GUEST JUDGE JAMIE SPURVEY
February 21
Winner of 2011 Havelock Idol Contest
Jamie was born in 1989 in St. John's, NL. Since his father was a member of the Canadian Forces Jamie has had the opportunity to see many parts of Canada and the world. When Jamie was 3 years old the family was transferred to Oslo Norway, where they spent 4 years. The family was transferred back to their roots in Newfoundland in 1997 where Jamie began playing guitar and showing a great interest in music.
When he was 12, the Spurvey family was transferred to Ontario where Jamie began playing the accordion. In a very short time, he was performing traditional music and became a fan favourite at many stages and festivals in ON. His first CD was released when Jamie was 14, a collection of traditional Newfoundland songs titled "A Long Way from Home". When he was 16 the family was transferred to Goose Bay, NL where Jamie graduated high school and promptly joined the Canadian Forces following in his fathers footsteps and putting his musical career on hold to serve our country.
While serving in the Canadian Forces Jamie recorded a demo CD consisting of 5 original country songs he had written and distributed locally to gauge public response. The demo CD quickly became a hit for local radio station CKGA in Gander, NL where he was posted. It seemed the music career was again picking up steam and he began receiving calls to perform at shows to play country music. Jamie was featured on the CKGA radio "song writer's spotlight" and music once again became his focus. He released from the Canadian Forces after more than 3 years of service to pursue a country music career. On April 15, 2011 Jamie received an honourable discharge from the forces and made his way back to Ontario to pursue his dream as a country music singer/songwriter.
In August 2011, Jamie amazed the crowd on his way to winning first prize at the Havelock Country Idolcontest in Havelock Ontario. Winning provided opportunities and was valued at $20,000 which included studio recording time at Iguana studio in Toronto as well as a coveted 5 song slot at the 2011 Havelock Jamboree. The crowd at Havelock caught a glimpse of his talent and as he was leaving the stage to huge ovations, the Havelock committee booked him for a full show at the 2012 Jamboree.
Jamie has recently finished recording a full length album "Take it All" which showcases his amazing voice and song writing ability. It includes songs written by Jamie, such as "Take it all", "Crowbar Hotel" and also features songs Jamie has co-written with others. His version of the Roy Payne patriotic classic "I Wouldn't Take a Million Dollars for a Single Maple Leaf" is Jamie's tribute to our Canadian Forces personnel and could very well become a favourite of Canadians all across this wonderful country.